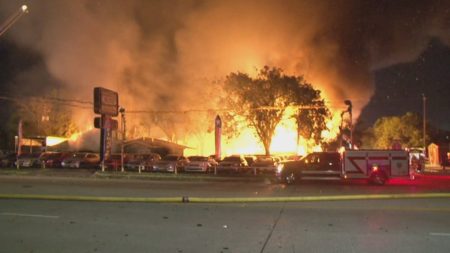 Posted on · Arson investigators from nearby Pasadena are investigating.
Posted on · Authorities say a single-engine plane crashed on the top of a Houston warehouse in an accident that left the pilot injured.
Posted on · Why do Houstonians love their fireworks so much? What kinds of fireworks do men tend to buy versus women? We get answers to all those questions from Houston's TopDog Fireworks.