We are better together when we embrace all.
Celebrate Pride Month this June and everyday with Houston Public Media.
Explore our collection of films, series, radio programs, news articles and more that dive into the LGBTQQIP2SAA experience in the United States and around the world.
Lesbian
Female-identified person who is sexually and romantically attracted to other women.
Gay
Male-identified person who is sexually and romantically attracted to other men.
Bisexual
Once defined as romantically or sexually attracted to men and women, many bisexuals today say they are attracted to all genders and/or sexes.
Transgender
A person whose gender identity and/or gender expression differs from the sex they were assigned at birth.
Queer
An umbrella term that includes all sexual and gender minorities, including those that do not fit into, or reach beyond, the LGBT terms.
Questioning
Someone who is exploring their sexual orientation and/or gender identity.
Intersex
People born with anatomy or chromosomal makeup that doesn't correspond to male or female.
Pansexual
Can be attracted to members of all gender identities and biological sexes.
Two Spirit
A term some indigenous people use to describe their gender, sexual or spiritual identity.
Asexual
Does not experience sexual attraction, but can have a romantic, emotional, or aesthetic attraction to another person.
Ally
Does not identify as LGBTQ, but supports the rights and safety of those who do.
Click on each letter for a definition of each term.
I SEE U with Eddie Robinson
Hosted by Houston Public Media's Eddie Robinson, I SEE U explores cultural identity through the stories of people and places that have been transformed by the effects of long-standing biases.
Host Eddie Robinson explores fatherhood through surrogacy as a single, gay man and takes us on a personal, yet emotional journey in fulfilling a promise to his own dad who died unexpectedly.
More Episodes
Town Square with Ernie Manouse
Town Square with Ernie Manouse is a gathering space for the community to come together and discuss the day's most important and pressing issues.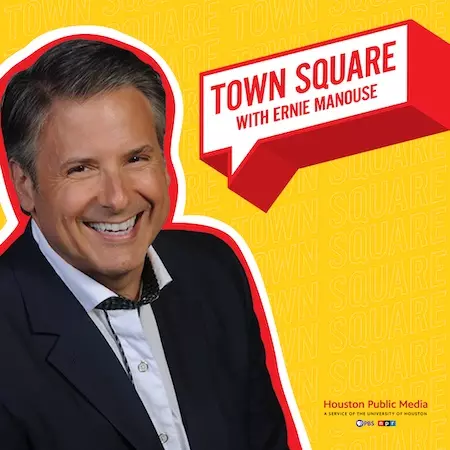 Children who grow up in the public eye may struggle to find who they are under the watchful, and often judgmental, eye of the public.
For Chaz Bono, that struggle was heightened by the incredible fame of his parents and by the knowledge that he was different – that he was a little boy in the body of a little girl. The acting was one of the first ways he understood what he truly was.
"At the time I didn't know what was going on with me," said Bono. "But in my senior year, in our big production that we do there, I got cast in a male role and it was the first time that I ever felt like I really knew what I was doing."
Bono publicly announced his intention to transition from female to male at age 41, which he documented on Becoming Chaz in 2011, as a way to control the narrative of his own life and support others who are also transitioning.
More Episodes
Houston Matters with Craig Cohen
Houston Matters with Craig Cohen is the region's essential daily guide to the people, places, issues, and ideas that define Greater Houston.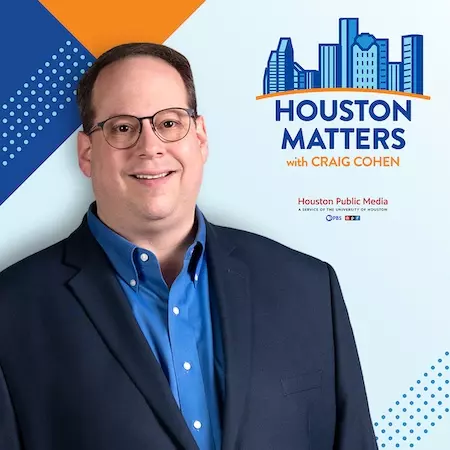 Ann Elder had a panic attack while listening to a Houston Matter's segment about Child Protective Services' authority on Texas families that the agency investigates. In our conversation, we talked about Gov. Greg Abbott's recently blocked directive to CPS to investigate parents providing gender-affirming care for their kids as child abuse. Elder is a mother of a transgender child—a child who fully transitioned at 7 years old and is now 16. Hearing all that triggered Elder's anxiety and spurred her to contact Houston Matters with her story. So, we invited her to come talk about her experience.
More Episodes
Houston Public Media Newsroom
The Houston Public Media Newsroom is focused on delivering high quality local, regional and national content that highlights the voices and stories of all communities. Below are recent stories covering the LGBTQ+ community.
TV 8 Programming
Joe Papp in Five Acts – Friday, June 3 at 8pm

American Masters: Terrence McNally – Tuesday, June 7 at 10pm

Prideland – Monday, June 13 at 10pm

Murder in Montrose: The Paul Broussard Legacy – Monday, June 20 10:30pm
Joe Papp in Five Acts LGBTQ
Friday, June 3 – 8pm
True Colors: LGBTQ+ Our Stories, Our Songs
Friday, June 3 – 9:30pm & Friday, June 24 – 10pm
American Masters
Terrence McNally
Tuesday, June 7 – 10pm
Classic Albums
Queen: A Night at the Opera
Friday, June 10 – 11pm
Lavender Scare
Monday, June 13 – 9pm
Prideland
Monday, June 13 – 10pm
Independent Lens
Made in Boise
Tuesday, June 14 – 10pm
Murder in Montrose: The Paul Broussard Legacy
Monday, June 20 – 10:30pm
Hiding in Plain Sight – The Storm
Monday, June 27 – 8pm
Hiding in Plain Sight – Resilience
Tuesday, June 28 – 8pm
Please see our TV 8 Programming Guide for additional airings of select programs.
Local Programming
Twenty five years ago, Paul Broussard, a 27 year old gay man, was murdered on the streets of Houston, sparking a deafening outcry.
The crime served as a wake-up call that highlighted all of the harassment and mistreatment experienced by the LGBTQ community. Through the documentary and a follow up live town hall, Houston Public Media explores the aftermath of this pivotal event — from civil unrest to hate crime legislation; from victim's rights to political activism, Houston and the nation would never be the same again.
Radio Programming
Peace Talks Radio
Peacemaking in LGBTQ Communities
Saturday, June 5 – 8pm
BBC Witness
Pride Month 2022
Saturday, June 12 – 8pm
Podcast Playlist: Celebrating Pride Month!
Sunday, June 29 – 9pm
Please see our News 88.7 Programming Guide for additional airings of select programs.
Now Streaming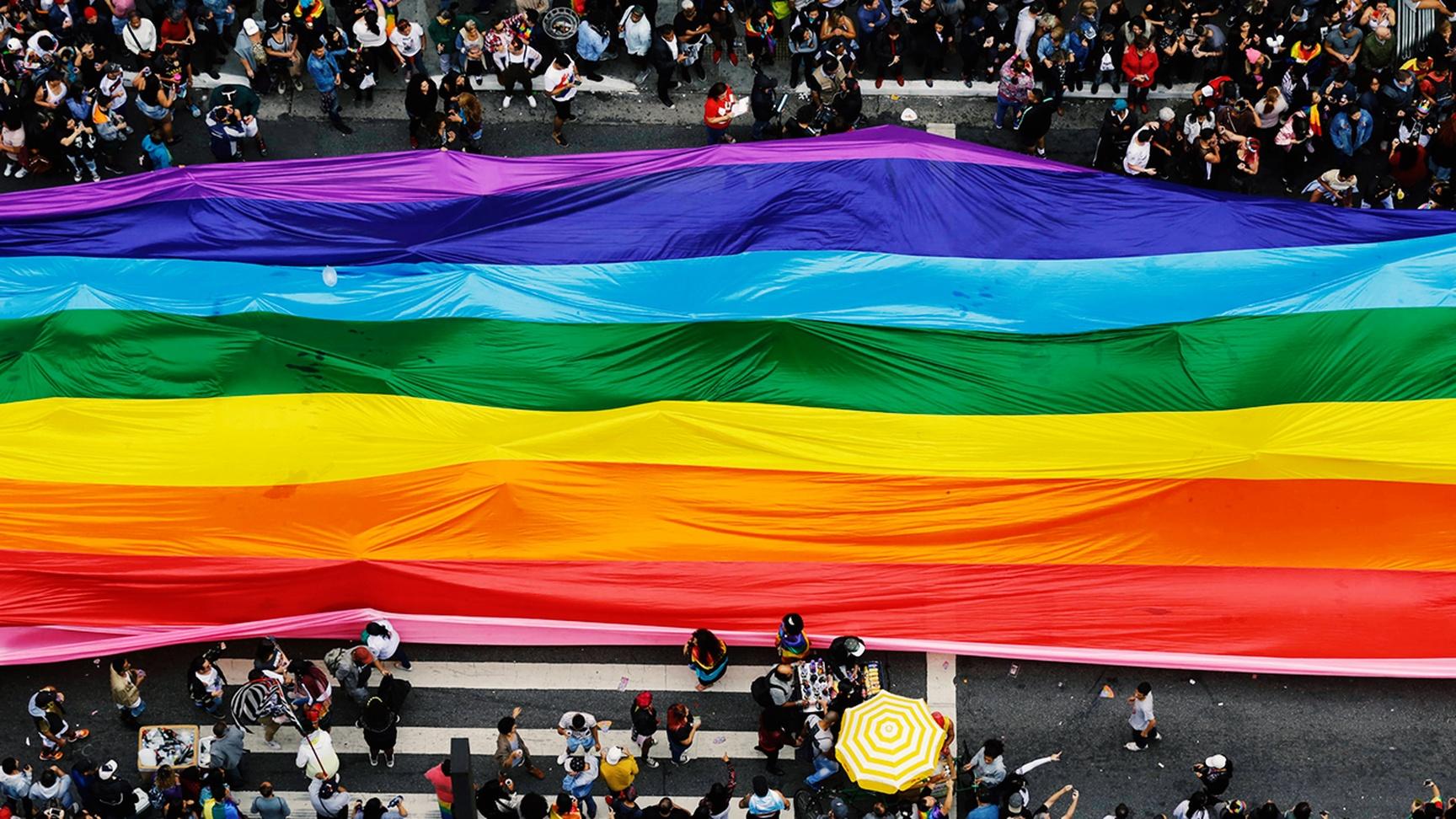 June is Pride Month and if not for coronavirus streets around the world would be filled with the LGBTQIA Community living loud and proud. But how did the New York City Stonewall Riots turn into a month-long celebration? And specifically, how did we get from picketed protests like the Annual Reminder in Philadelphia to massive parades and parties around the world?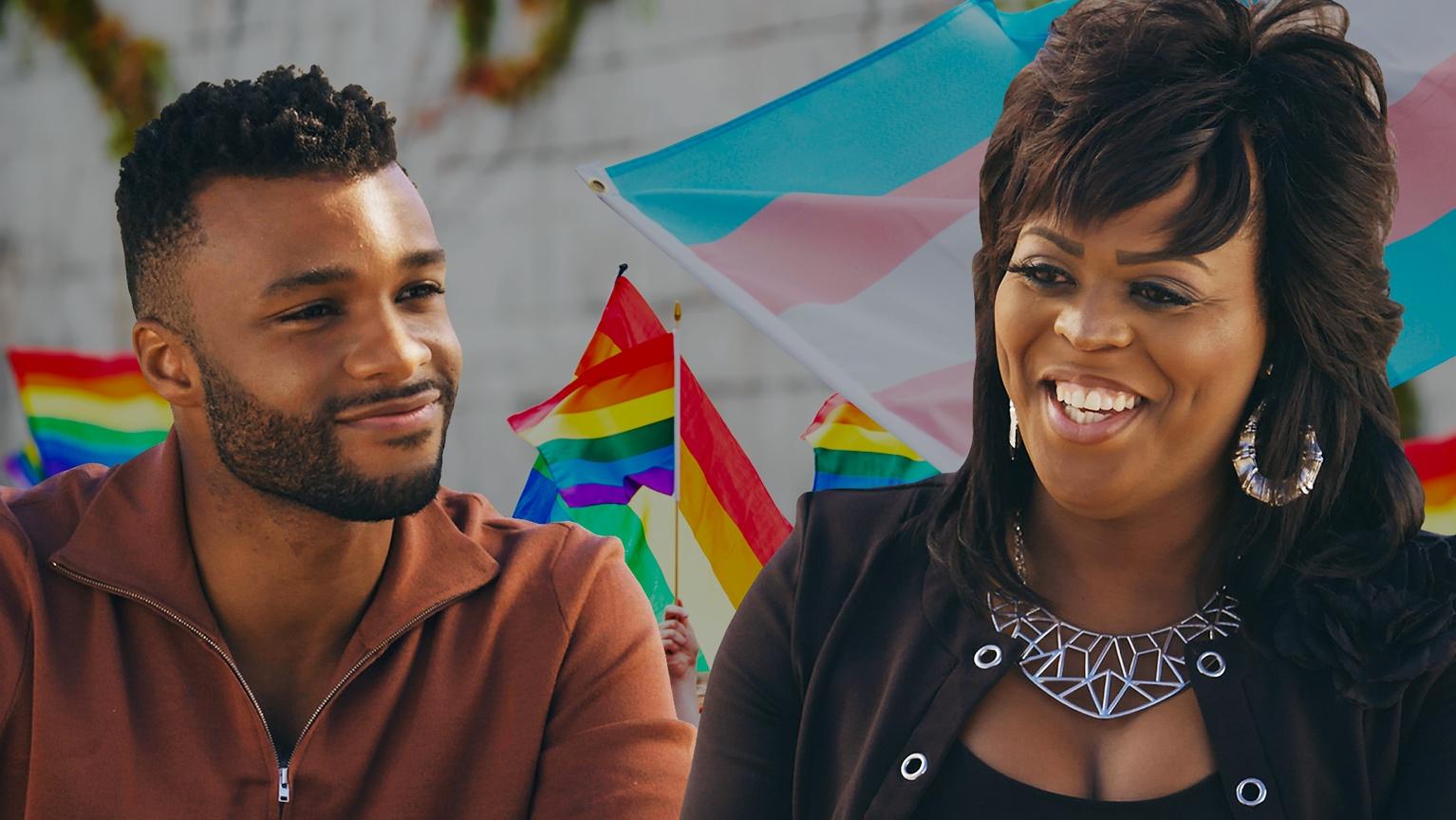 See how LGBTQ Americans are finding ways to live authentically in the modern South. Follow queer actor Dyllón Burnside on a journey to discover how LGBTQ Americans are finding ways to live authentically and with pride in the modern South.
View a collection of PBS Pride Month documentaries and series
POV Pride Month Playlist
June is Pride Month, promoting the self-affirmation, dignity, equality, and visibility of LGBTQ+ people from all backgrounds. Watch the following films that spotlight unique LQBTQ+ stories and perspectives. Check out these POV titles and more, streaming on our homepage and by downloading the PBS app.
In the indigenous communities around the town of Juchitán, Mexico, the world is not divided simply into men and women. The local Zapotec people have made room for a third category, which they call "muxes" — men who consider themselves women and live in a socially sanctioned limbo between the two genders.
A young gay man from Ghana struggles to reconcile his sexuality and love for his mother through a series of letters in this deceptively simple yet powerful piece.
An 18-year old influencer attempts to reconcile his identity online with his identity in real life.
Learning Resources
Houston Public Media and PBS have curated free, standards-aligned videos, interactives, lesson plans, and more for students, parents and teachers. Below are just a selection from many of these online learning resources.