Fifty years after Apollo 11, Houston Public Media shares stories of the Apollo missions and their impact on generations of future space explorers.
See all videos
The Mission
Two astronauts and military men from different eras meet for the first time.

Alfred Worden graduated from West Point in the 1950s. He joined the military and then went on to pilot an Apollo mission to the moon. Thirty years later, Shane Kimbrough graduated from West Point. He joined the military and later commanded a mission to the International Space Station.
Listen to Moonwalk Podcast
Listen to extended conversations and get a behind the scenes glimpse at the making of the show. Subscribe anywhere you get your podcasts.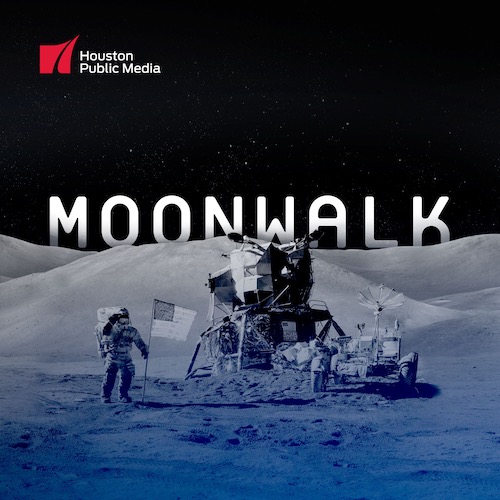 All episodes
A Look Back at the Space Age
Check out these flashbacks from our archives.
KUHT Flashback: 1962 Interview With Tech Working On Apollo Simulator Model
KUHT Flashback: 1962 Report On Plans For NASA's "Manned Space Center"
KUHT Flashback: 1962 Report On People Relocating To Houston To Work For NASA
Behind the Scenes
Take a behind-the-scenes look at the making of Moonwalk
Moonwalk Special Broadcasts Premiere
Monday | July 8 at 10pm |
TV 8
Saturday | July 20 at 5pm |
News 88.7

Available on demand beginning July 8 on the PBS App