Hurricane Harvey was a seminal moment in the history of Houston. Five years later, where do things stand? "Below the Waterlines: Houston after Hurricane Harvey" is a multi-media project that looks at how well our region has recovered and how prepared it is for the next storm. Houston Public Media has produced a five-part podcast, an eight-part radio series, a one-hour radio documentary, and written web stories for each episode that pull together data analysis, photos, and videos on topics ranging from green infrastructure solutions to home buyouts. Find all five episodes and read each story below. Email us your feedback and ideas for follow-up stories as we continue to cover flooding in the Houston region.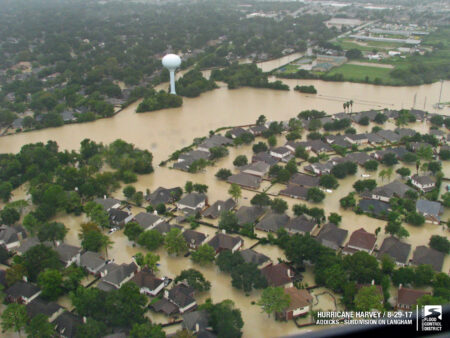 Posted on · The most popular solution to the flooding threat from the Addicks and Barker Reservoirs is a massive underground stormwater tunnel. It would cost billions of dollars and remains more than a decade away from the start of construction.
Listen to the Podcast
Listen to extended conversations and get a behind the scenes glimpse at the making of the show. Subscribe anywhere you get your podcasts.