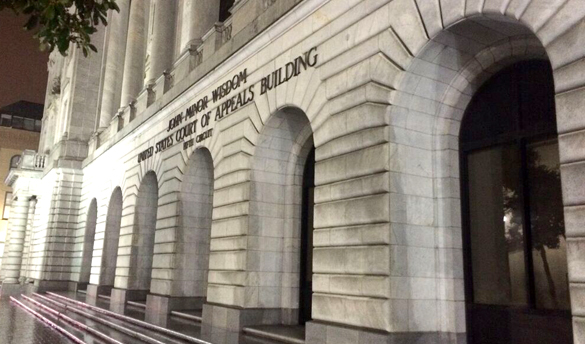 Last week, a judge ruled that Galveston County leaders must come up with a new redistricting plan that complies with the Voting Rights Act. Now, the U.S. 5th Circuit Court of Appeals has put that ruling on pause. The stay buys the county another two weeks but may not change the outcome of the voting rights case.
The Republican majority on Galveston County's commissioners court adopted a new political map in 2021 that eliminated the one precinct in which Black and Latino voters constituted a majority. Brown ruled that violated Section 2 of the Voting Rights Act, which prohibits racial gerrymandering. Brown initially ordered county leaders to come up with a new map that complies with the act by October 20, then granted them a week's extension. The 5th Circuit stayed Judge Jeffrey Brown's decision until November 10.
"So, it's important to emphasize that the stay is actually an administrative stay with an expiration date," said Valencia Richardson, a staff attorney for the Campaign Legal Center who represents the plaintiffs. "It's a stay so that the Court of Appeals has time to consider the arguments."
The stay expires one day before the candidate filing period opens for the March 2024 primary. Democratic Commissioner Stephen Holmes, whose Precinct 3 the county's Republican leaders eviscerated under the redistricting plan, is expected to run for reelection next year.
Chad Dunn, legal director of the UCLA Voting Rights Project, also represents the plaintiffs. Dunn says he's encouraged the appeals court is sticking to a rapid timeline.
"It would be extraordinary for the Court of Appeals to just set aside (Brown's) factual findings after having watched the testimony of all the key players, and the opinion couldn't be stronger."
The U.S. Supreme Court upheld Section 2 of the Voting Rights Act in a June decision, striking down Alabama's latest congressional maps as racially discriminatory. Alabama attempted to keep the map in place despite the high court's ruling, leading the justices to intervene a second time.
"I don't expect the 5th Circuit to do anything differently here," Dunn said. "This case is as strong or stronger than the Alabama case. But it's important that everybody gets their day in court and the Court of Appeals gives careful consideration to it."