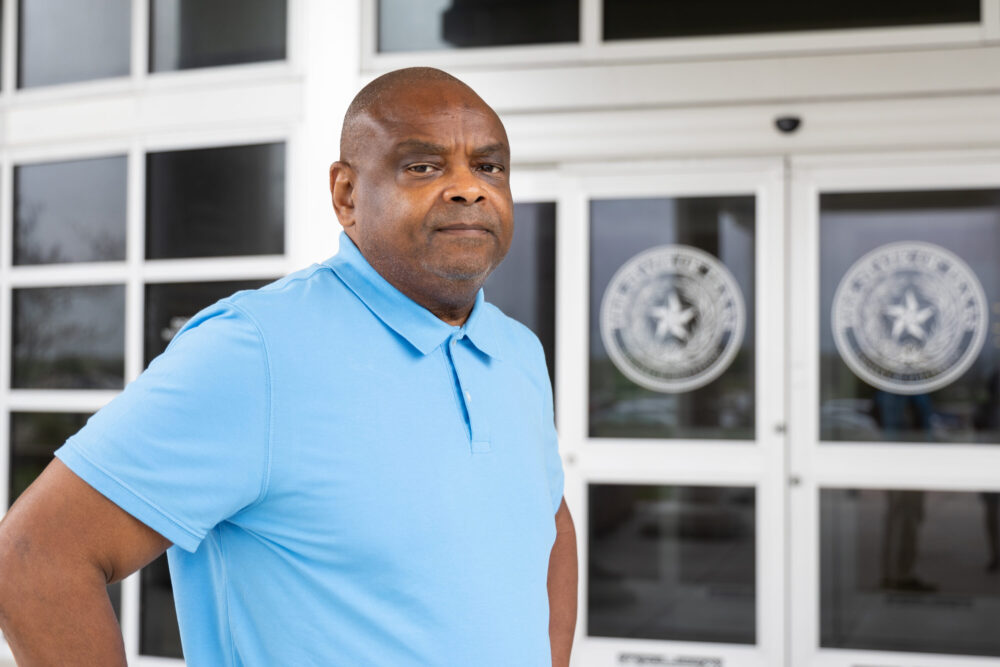 A federal judge has given Galveston County's leaders an extra week to come up with a new redistricting plan that complies with Section 2 of the Voting Rights Act. But the legal fight over the county's 2021 political map could be far from over.
Judge Jeffrey V. Brown extended the deadline for county leaders to file a new redistricting plan to October 27. If it fails do so, the court will impose its own plan on November 8. That's just three days before the candidates' filing deadline for the March 2024 primaries.
"Based on the judge's timeline, it cuts it close," said Democratic Commissioner Stephen Holmes, whose Precinct 3 is at the center of the legal fight and who is up for reelection next year, "but I think the judge is well aware of those timelines, and I think he will have a decision before...November 11."
The four Republicans on Galveston County's Commissioners Court adopted a map in 2021 that eliminated Holmes' Precinct 3 as the sole district with a non-white voting majority. Judge Brown ruled that was a racial gerrymander, making it illegal under the Voting Rights Act.
While Holmes said he's confident Brown will only approve a map that complies with the Voting Rights Act, he said his Republican colleagues are once again cutting him out of the redistricting process.
MORE: Legal expert explains why the maps were struck down (Houston Matters)
"Nobody has spoken with me from the commissioners court about a replacement map. Nobody has spoken with me about asking for an extension of time. There's been no posted meetings of commissioners court on either of those issues," Holmes said.
Holmes also suggested that the Republicans on the commissioners court were not prepared to accept Brown's ruling as the final word on the 2021 map.
"My understanding is they're also filing a notice of appeal to the (U.S.) Fifth Circuit," he said. "I certainly think the taxpayers of Galveston County should be aware of the amount of spending as it relates to this process. The amount of money that the county has spent on lawyers to this point is probably around $5 million."