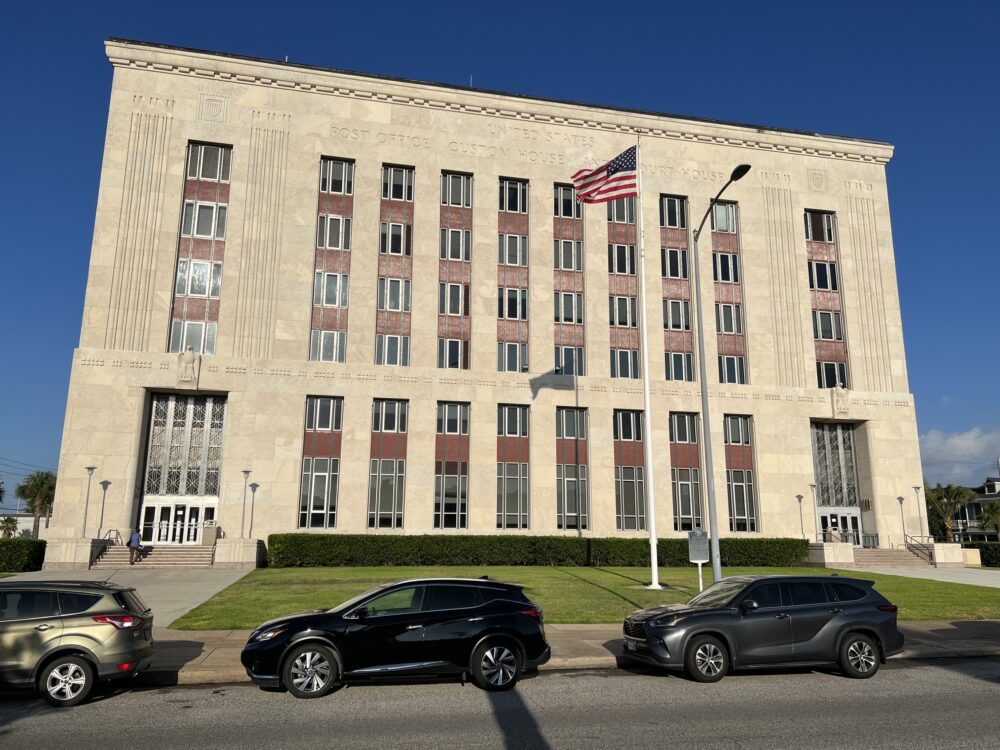 A federal court has struck down Galveston County's 2021 redistricting plan. It's the latest in a string of rulings this year upholding Section 2 of the Voting Rights Act, which prohibits racial gerrymandering by banning voting practices or procedures that discriminate on the basis of race, color, or language minority group.
Judge Jeffrey V. Brown ruled Galveston County violated Section 2 of the Voting Rights Act, by redistricting to deny Black and Latino voters an equal opportunity to choose their representative to the county's commissioners court. The case, Petteway v. Galveston County, consolidated three lawsuits, including one brought by the Biden administration.
"This decision demonstrates that the Justice Department is vigorously enforcing the Voting Rights Act in communities across the country," said Attorney General Merrick B. Garland. "The Justice Department will continue to stand up for the right of every eligible citizen to vote and to have that vote counted."
"This is a historic decision in a historic place in Texas – Galveston, the original location of what we now celebrate as Juneteenth," said Chad Dunn, legal director of the UCLA Voting Rights Project, who represents current and former officeholders who challenged the map.
Two years ago, following the last census, the Republican majority on Galveston County's commissioners court redrew the county's political boundaries to eliminate the one precinct in which Black and Latino residents represented a majority of registered voters. That made it all but certain Commissioner Stephen Holmes, who is Black and a Democrat, would lose his seat in next year's election.
"The Voting Rights Act prohibits that kind of conduct," Dunn said, "and the county seemed to wager that it didn't apply to them, and so a United States district judge has made it clear the Voting Rights Act is alive and strong."
Valencia Richardson of the Campaign Legal Center, another attorney for the plaintiffs, noted this wasn't the first time Galveston County had attempted to discriminate against non-white voters.
"Recall that the 2012 map that was in effect prior to the 2021 redistricting cycle was the result of litigation as well, because the initial map that was enacted in 2011 also violated the Voting Rights Act," Richardson said. "There's just been a very long history of Black and Latino residents in Galveston County trying to get equal representation, and the significance of this ruling is affirming the right to that equal representation under federal law."
The ruling comes on the heels of a pair of Supreme Court rulings upholding Section 2 of the Voting Rights Act related to redistricting in Alabama. Galveston County now has until Oct. 20 to redraw its map in compliance with the act. If it fails to do so, the district court will impose a map devised by one of the plaintiffs' expert witnesses.