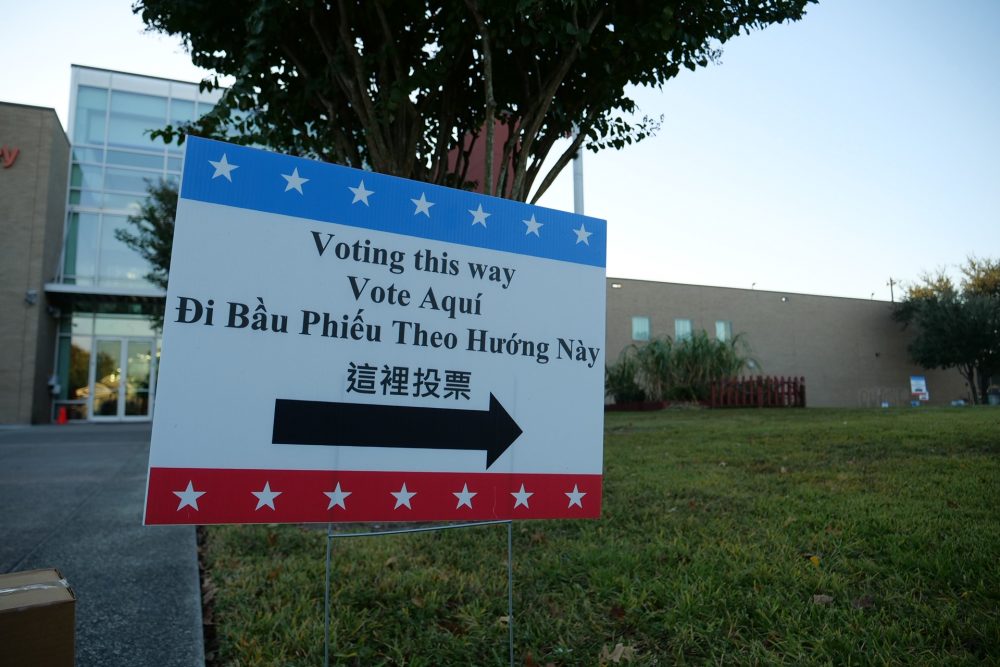 Early voting ends Tuesday for the May 6 election, leaving Houston-area voters with one more opportunity to cast their ballots for a series of municipal and school board races along with local bond referendums and propositions.
Fort Bend ISD, which serves a large suburban area southwest of Houston, is among the school districts in the region to have trustee races and bond items on the ballot. Fort Bend County voters are being asked to authorize the issuance of $1.26 billion in bonds to fund the construction of new schools and facilities along with renovations and improvements to existing campuses.
Among the other Houston-area districts with school-board positions up for grabs are Clear Creek ISD, Humble ISD, Katy ISD, Magnolia ISD, Pearland ISD and Spring Branch ISD. The latter district has come under fire recently for cancelling planned field trips to see theatrical performances of "James of the Giant Peach" at Main Street Theater in Houston over concerns about cross-gender casting and the age-appropriateness of the popular children's story.
Several municipalities in and around Houston are holding elections for mayor and/or city council positions. Among them are Jersey Village, Montgomery, Pasadena, South Houston and West University Place.
Also on the ballot, depending on where voters live, are bond referendums and propositions related to utility districts that serve the region. Some of them also are holding elections to determine who will be directors for those districts.
Early voting ends at 7 p.m. Tuesday. Election Day is Saturday, when polls across the region will be open from 7 a.m.-7 p.m. There will be 50 Election Day polling places in Harris County, which includes Houston and is the largest in the region.
For sample ballots and other information related to voting, visit the elections website for the county where you are registered to vote. Links for the 13 county elections offices in the Houston area are provided below: