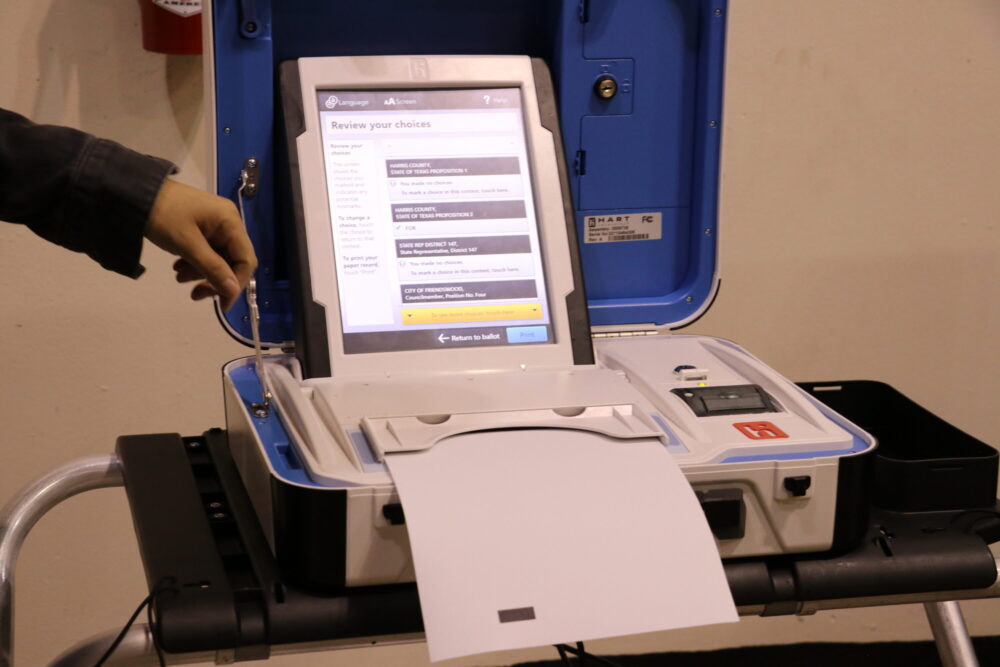 Federal election observers will be on the ground in Harris County for Tuesday's midterm election.
The announcement was made Monday and comes a few weeks after the Mayor Sylvester Turner, County Judge Lina Hidalgo and County Attorney Christian Menefee jointly requested monitors from the Department of Justice.
The local leaders asked for the observers after the Texas Secretary of State's office said it would deploy monitors in the county and the attorney general's office said it would also have personnel on the ground.
"State officials have shown that they can't be trusted to be a good faith partner in Harris County's elections. Their election 'audit' and subsequent decision to intervene in our elections was always about intimidating election workers, disrupting election processes, and undermining election results," said Menefee in a statement.
RELATED: Texas agencies' plan to monitor Harris County elections raises concerns among observers
The monitors are expected to visit select polling locations across the county and be at the central counting site at NRG Park on Tuesday night.
"If the Secretary of State's office, which answers up to Governor Abbott, if they're going to be in the room while we're conducting election processes and while we're counting ballots, we definitely want an objective and neutral third party in the room to the extent that we're going see some folks calling into question election results or otherwise trying to take us to court," Menefee said in an interview with Houston Public Media.
Menefee said the continued involvement of the state in Harris County elections is an issue.
"This dates back to the threats that state officials made against Harris County during the 2020 election over drive-thru voting and the governor stepping in and decreasing the number of mail-ballot drop-off locations that we had," he said.
The Justice Department said it would have monitors on the ground in 64 different jurisdictions across 24 states for Tuesday's midterm elections. Three of the sites are in Texas. In addition to Harris County, monitors will also be in Dallas County and Waller County.