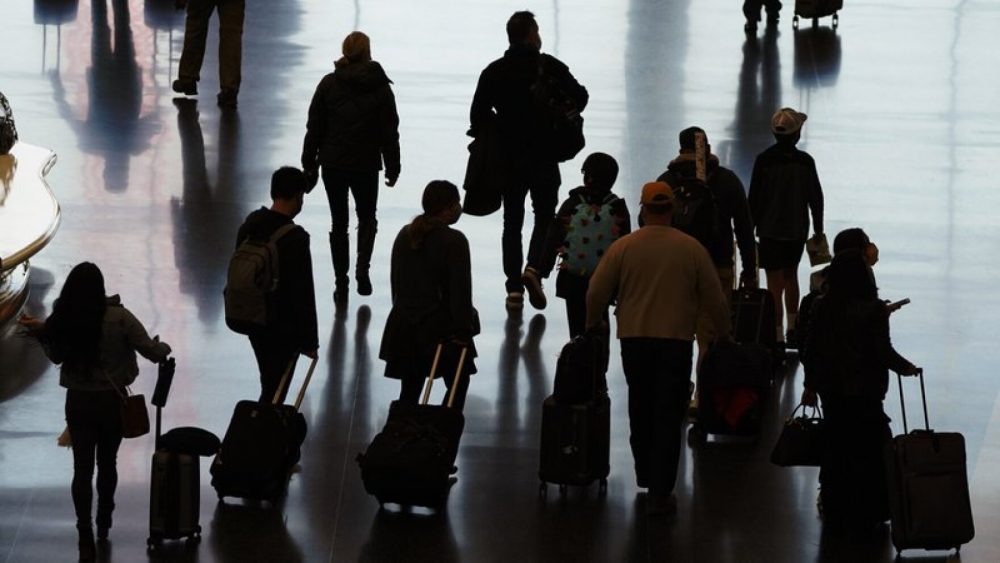 Houston Airport officials say Thanksgiving travel will be busier this year than before the pandemic.
Hobby Airport is expected to see about 540,000 travelers during the holiday travel period, while Bush Airport is expected to see more than 1.8 million passengers. According to the airport system, that's a 6% increase from the same period in 2019 before the pandemic and an 11% increase from last year.
Jim Szczesniak is the Chief Operating Officer for Houston Airports. He said the official holiday travel period starts on Thursday, Nov. 16 and ends on the Tuesday after Thanksgiving.
"So from a busiest day, we're looking at probably, for departures is gonna be Friday. And then the return is the following Sunday," he said.
Szczesniak said remote work has changed the peak travel days for some people.
"People are not doing the traditional where they hurry up, get out of town, go do Thanksgiving, and then get back. I think they're taking a little bit more time on the front end to get to wherever they're going, enjoy that, do Thanksgiving, and then come back," he said.
He said that if someone plans to travel during peak air travel periods, they should prepare by reserving parking at the airport before arriving in order to avoid stress.
"The key thing about making your journey pleasant is to make it as stress-free as possible," he said.
Those who will be picking up family members should keep in mind that they cannot sit at the curb waiting for their family member, Szczesniak said.
"Each airport has a cell phone lot, actually Bush has multiple cell phone lots so that you can go and then when your traveler that you're picking up is on the curb with their bags, and they give you a call, then you can come into the curb and pick up," he said.
Summer air travel was also estimated to have surpassed pre-pandemic levels just before the Labor Day weekend in September. The Summer travel period starts just before Memorial Day and ends after the Labor Day weekend.