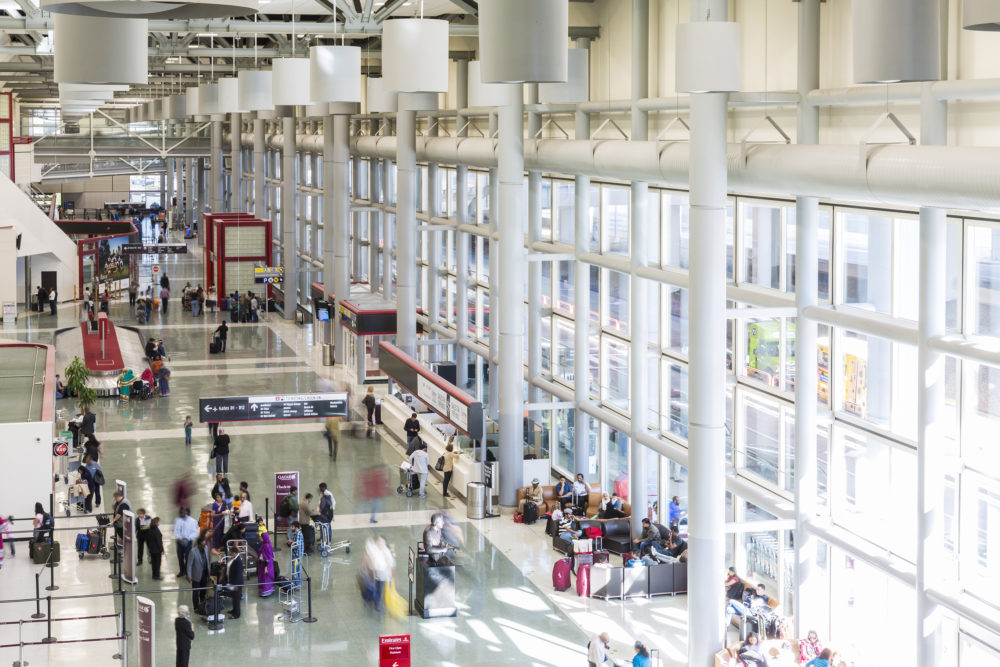 U.S. Secretary of Transportation Pete Buttigieg visited Bush Intercontinental Airport on Monday with local elected officials to highlight the money that will go towards improvement projects at both Bush and Hobby airports.
Jim Szczesniak is the Chief Operating Officer for the Houston Airport System and said HAS ultimately received over $43 million, with $40 million going to Bush Intercontinental Airport and $3.6 million to Hobby Airport.
"Secretary was there to basically hand over the check and we basically gave him an update on what we're going to spend the money on," Szczesniak said to Craig Cohen on Tuesday's Houston Matters.
He said between the two airports, they have requested an additional 24 gates.
"We're doing a seven-gate expansion at Hobby, and we're looking for an additional 17 gates at IAH," he said. "There's a lot of work that needs to be done for getting these projects going. For Intercontinental we're going to be using the funds to be able to start that gate expansion program."
Szczesniak said all of the $40 million will not go towards the gate expansion, but also other projects that will come with expanding the gates.
"If you build more gates, you need more curb, you need more curb, you need more ticketing, and so it's a big complicated process to make sure that we design the terminals correctly and that we can accommodate these gates," he said.
Szczesniak said this project at Intercontinental will take a couple of years, but they want to increase gate capacity as quickly as possible.
But ultimately, Szczesniak said they will tackle Hobby first.
"We've got some restrooms that are a little bit dated, so we're going to use some of that funding to be able to upgrade some of those restrooms, to modern standards," he said. He added it that it would also bring the restrooms up to ADA compliance.
"We get the added benefit of a new restroom for the terminals, but you also you get that added customer experience increase for us," he said.