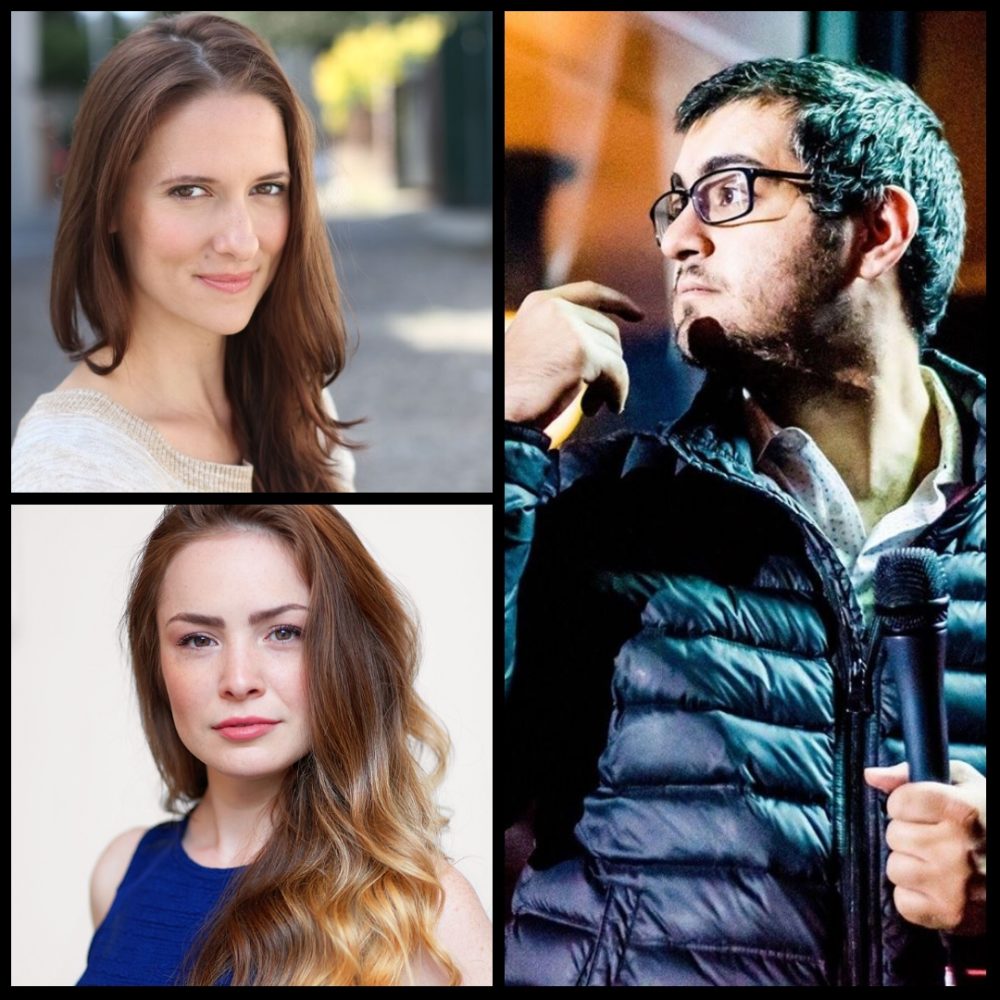 In this episode of Unwrap Your Candies Now, Ernie Manouse introduces us to two of the performers taking to the Miller Outdoor Theatre stage as part of the 2019 Houston Shakespeare Festival. Shannon Uphold (Audrey/Ensemble) is a 2nd-year graduate student in the UH Professional Actor Training Program enjoying her second year with the festival; and Laura Frye is making her HSF debut after graduating from the University of Houston 12 years ago. Debuting in 1975, the University of Houston School of Theatre & Dance produced Houston Shakespeare Festival has presented free performances of Shakespeare's timeless classics to thousands of Houstonians.
Also in this episode, Catherine Lu shares with us her sound portrait of poet Amir Safi. Safi grew up in College Station, Texas and is currently based in Houston. He is a graduate of Texas A&M University and the founder of Write About Now. His poems have been featured by A plus, Upworthy, HuffPost, Texas Monthly and others. Last year, he received the 2018 Poetry International Prize.
Saffron by Amir Safi

My mother picks up the pestle and mortar and does to saffron what the clerics have done to her country/ pours in steaming water till the liquid in the bowl becomes the Caspian swallowing the sun/ it smells like a home I have not returned to in 10 years/ saffron/ pound for pound/ the most expensive spice in the world/ worth more in its weight than gold/ if customs found it, they would surely throw it away/ but my grandmother is a high stakes smuggler/ her currency is my mother's joy/ every time she visits, she brings some in her luggage/ and my grandmother always comes through/ and my mother always becomes a festival of lights/ looks at my father/ reminds him that it is her saffron/ approaches me with the same enthusiasm I had as a boy catching a fish/ holds the small packet between her thumb and her index finger and says/ you cannot find saffron this good in America, Amir/ you cannot find saffron like this anywhere, but Iran/ and this is where I learn the limitations of the American dream/ that you cannot find here what you already have/ and I laugh because if customs found it they would surely throw it away/ and I laugh at how borders can make the most valued feel worthless/ but, thankfully, they were not victorious this time/ nor are they ever/ because my grandmother is a high stakes smuggler/ her currency is my mother's joy/ and my grandmother always comes through/ and my mother loves to feed her boys/ so my mother does what Iranian mothers do best/ and we eat until the diaspora dissolves/ until it's time for my brother and I to fight over who does the dishes/ my mother exclaiming to my grandmother/ these boys are American/ they never learned taarof/ I tried to teach them, but they learned all of their manners from their father.
This poem first appeared in the Michigan Quarterly Review and is reprinted with permission of the author.
Music used: Seven Steps (excerpt) by Brooklyn Rider from Seven Steps, Follow the Scout (excerpt) by Mark O'Connor from Midnight on the Water and Escape Artist (excerpt) by Zoë Keating from Into the Trees
To learn more about this series, go here.