Saleha Khumawala founded the Stimulating Urban Renewal through Entrepreneurship program, or SURE, at the University of Houston to teach the fundamentals of business and entrepreneurship to members of the community who have an idea for a business, but no formal business training.
"This is higher education having an impact on the community through experimental learning," Khumawala said.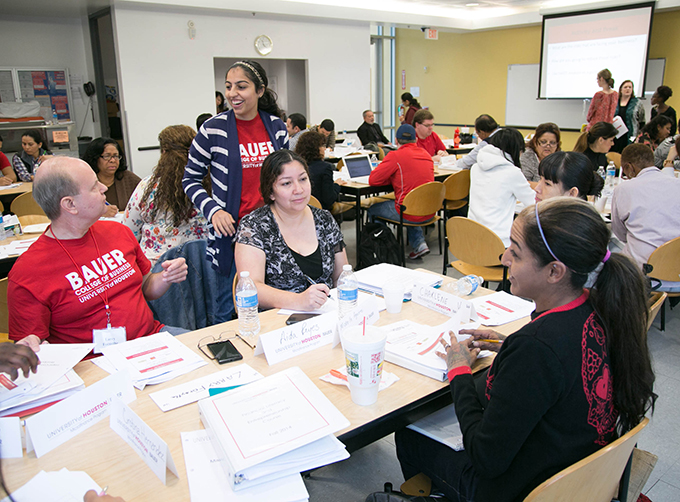 After helping launch 80 businesses since 2012, SURE is being honored with the Governor's Higher Education Community Impact award, recognizing higher education programs that support and encourage civic engagement and volunteering as a core value.
"We are very honored and humbled to receive this award," Khumawala said.
SURE is part of a project-based class where students from the C.T. Bauer College of Business help participants create business plans, teach financial literacy and provide access to startup capital. The program has trained more than 500 entrepreneurs from underserved communities since its launch.

"There is nothing like hands-on experimental learning," Khumawala said. "The impact on the community– right here in our backyard– I think is the most powerful thing."
This content is in service of our education mission and is sponsored by the University of Houston. It is not a product of our news team.