"It's an amazing thing to see the impact industrial design can have on people's lives."
Research has shown that individuals with disabilities who play adaptive sports, like wheelchair racing, have better mental health, employment and physical health. Two teams of Industrial Design students from the College of Architecture made wheelchair racers for middle and high school athletes.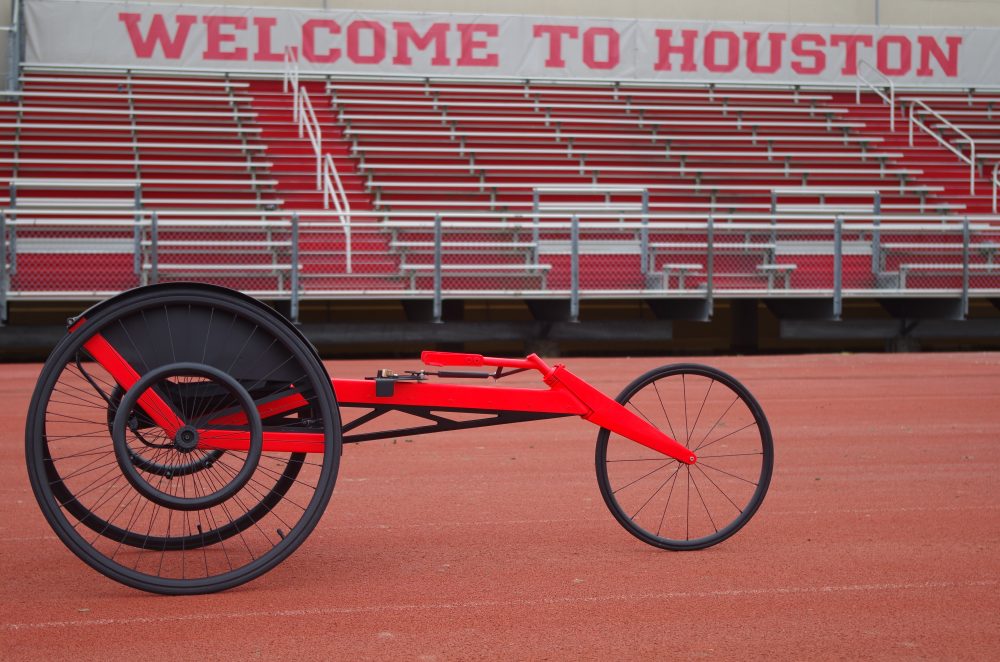 "An entry-level, normal wheelchair will run you about $3,000 minimum," said student Richard Woodard. "For non-paraplegic people, if you want to play a sport, you just buy a ball or a glove, but for these athletes it's quite an investment."
Wheelchair racers have a smaller, fitted chair, larger wheels that are angled inward, and a long, sleek, angular nose that holds a third wheel. With cost and comfort top of mind, Woodard's team designed a racer that adjusts to fit all athletes.
"Traditionally the seat is very uncomfortable. They're straight nylon with no cushioning, so we added neoprene foam and side cushions," he said. "We integrated an anti-tip bar because getting into a wheelchair is very difficult. One of the problems is being able to transfer from chair to chair."
Student Aaron McEuen and his team designed a sleek racer, reminiscent of something you'd see in the X-games.
"Wheelchairs look like medical products," he said. "I'm a cyclist. I'm proud of all my bikes. I wouldn't buy them or ride them if I didn't think they were cool."
His team's design considered an athlete's reaction time, chair control and ease of entry.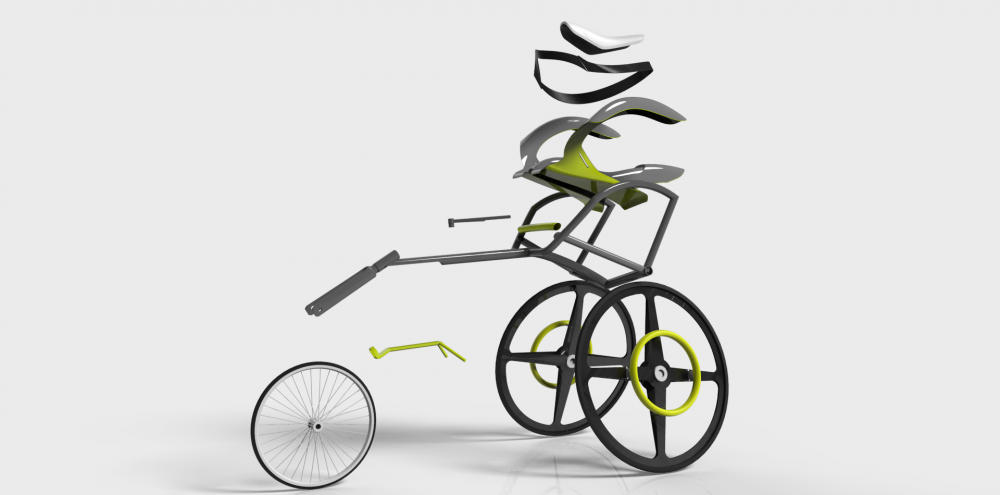 "We took everything off the back of it so the rider can roll to the back of it and slide right into it and feel safe doing it," McEuen said. "Unlike other chairs, the handle bars kind of come up around the top. We took all that visual mass and put it on the bottom. It is still accessible, but not the most immediate needs."
Wheelchair athletes and UH Adaptive Athletics were project collaborators. With the support of the college, the teams hope to have 150 wheelchair racers made for area high school athletes to put them on a trajectory for a healthy lifestyle.
"There's no better feeling than making something that has a profound impact on someone, something meaningful for someone else, especially in sports or for athletes." McEuen said.
This content is in service of our education mission and is sponsored by the University of Houston. It is not a product of our news team.