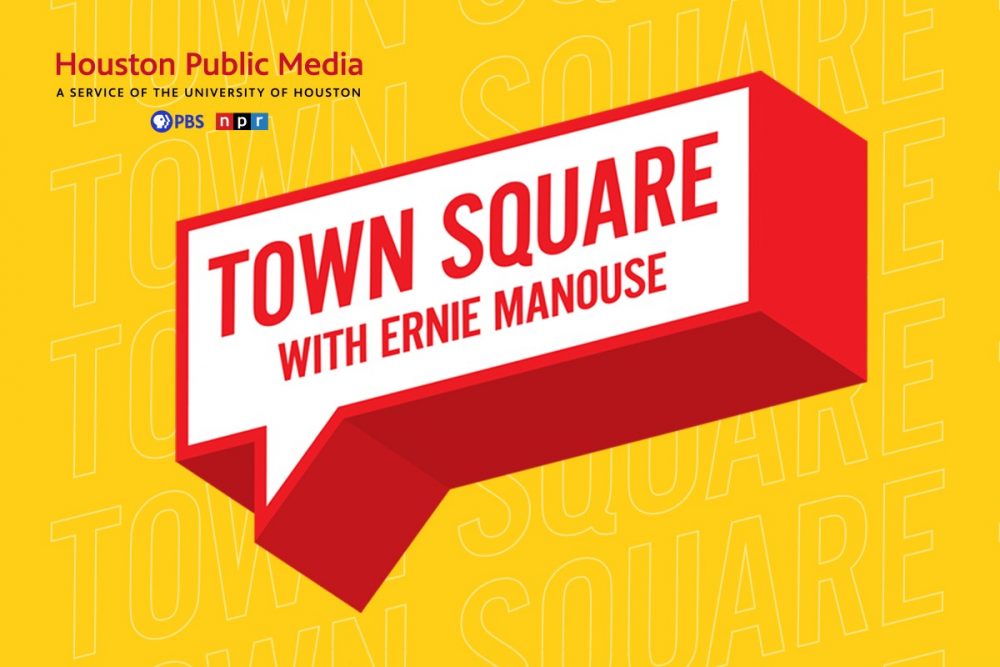 Town Square with Ernie Manouse airs at 3 p.m. CT. Tune in on 88.7FM, listen online or subscribe to the podcast. Join the discussion at 888-486-9677, questions@townsquaretalk.org or @townsquaretalk.
Today, August 11, 2023, is the final episode of Town Square with Ernie Manouse.
For the full hour, we're joined by a panel consisting of psychologist Dr. Jeff Temple, epidemiologist Dr. Catherine Troisi, and local author and teacher Jennifer Mathieu to reminisce and celebrate this show for all it set out to do during its time on the air.
Plus, we hear from many of our most frequent and impactful guests who have helped this show achieve its mission over its run as they share their recollections and discuss what made it special.
Special thanks to Andrew Schneider, Charles "Rocky" Rhodes, Cissy Segall Davis, Congresswoman Sheila Jackson Lee, Lauren Anderson, Dr. William Haseltine, Dr. James McDeavitt, Dietrich von Biedenfeld, Dr. Melanye Price, Dr. Peter Hotez, Sen. Paul Bettencourt, Dr. Susan McLellan, Pete Makopoulos-Senftleber, Vanessa Gilmore, Dr. Chris Bronk, and Rep. Sylvia Garcia for joining and writing to us on our final episode.
Staff and crew at Town Square are all moving on to new projects at Houston Public Media and look forward to sharing with you again soon.
Guests:
Psychologist
Vice Dean for Research and Scholarship at the School of Nursing, UTMB Health
The John Sealy Distinguished Chair in Community Health, UTMB Health
Director of the Center for Violence Prevention, UTMB Health
Infectious Disease Epidemiologist, UTHealth Houston School of Public Health
Local Teacher
Local Author of Seven YA Novels and an Upcoming Adult Novel (set in Houston)
Town Square with Ernie Manouse is a gathering space for the community to come together and discuss the day's most important and pressing issues.
We also offer a free podcast here, on iTunes, and other apps