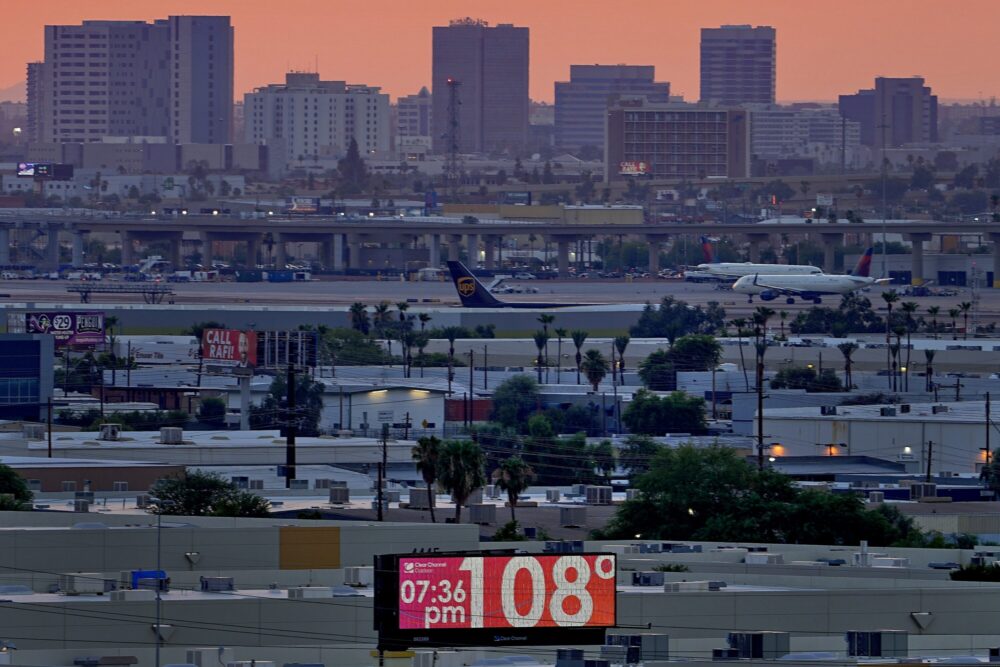 Town Square with Ernie Manouse airs at 3 p.m. CT. Tune in on 88.7FM, listen online or subscribe to the podcast. Join the discussion at 888-486-9677, questions@townsquaretalk.org or @townsquaretalk.
The month of July 2023 has shattered multiple temperature records with many climate scientists expecting it to be the world's hottest month on record and possibly the warmest in 120,000 years.
For the full hour, we speak with climate scientist Dr. Noah Diffenbaugh of Stanford University, and Dr. Rachel Cleetus of the Union of Concerned Scientists, to discuss how climate change is causing these record-breaking heat waves and other extreme weather events.
Both guests also share insight on what these extreme weather events mean for the future of the planet and people's daily lives, and how climate change will affect aspects of our society, including communities, business, agriculture, and more.
Guests:
Town Square with Ernie Manouse is a gathering space for the community to come together and discuss the day's most important and pressing issues.
We also offer a free podcast here, on iTunes, and other apps