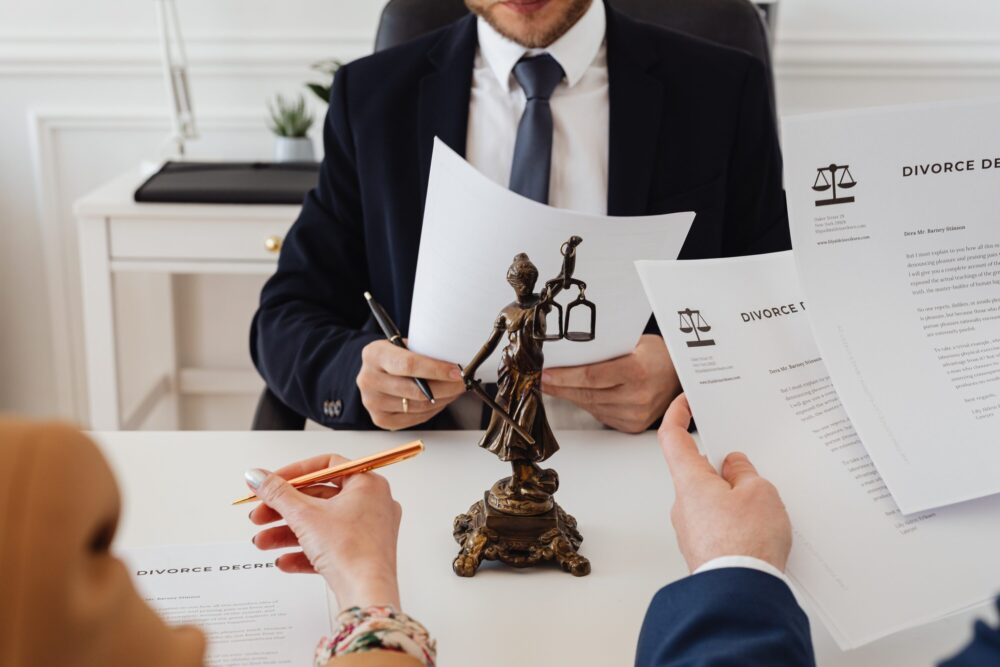 Town Square with Ernie Manouse airs at 3 p.m. CT. Tune in on 88.7FM, listen online or subscribe to the podcast. Join the discussion at 888-486-9677, questions@townsquaretalk.org or @townsquaretalk.
First, we speak with Attorney John Raley of John Raley & Associates, about his acting role in the classic Agatha Christie trial drama Witness for the Prosecution as well as how the theatre inspired him to practice law.
Witness for the Prosecution, presented by Cone Man Running Productions, is playing Friday, July 28 – Saturday, August 12, 2023, at Studio 101 in Houston. For more information, click here.
Then, we "Ask the Lawyer" as Raley is joined by his law partner and wife, attorney Kelly Raley. The pair share their legal expertise to help us better understand the legal issues we're witnessing in news headlines, including understanding how a plea deal works, after Hunter Biden's deal was put on hold.
The Raleys also discuss truth in regards to the law, the legality of recording someone without their consent, whether someone can sue a company if their product causes them harm, and much more.
Plus, they take listeners' calls to answer their various legal questions.
Guests:
Town Square with Ernie Manouse is a gathering space for the community to come together and discuss the day's most important and pressing issues.
We also offer a free podcast here, on iTunes, and other apps