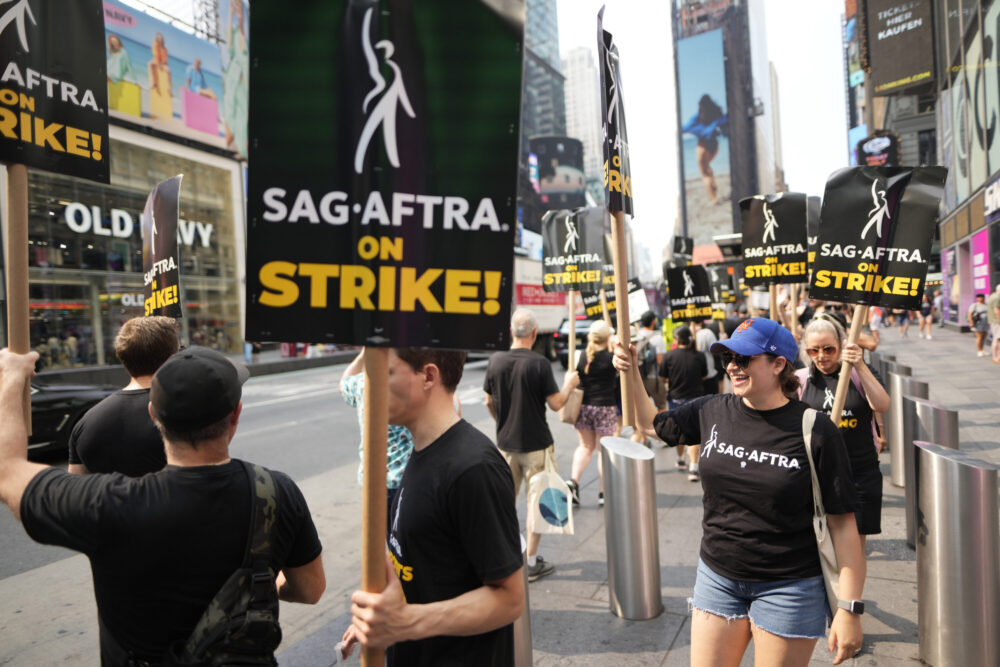 Town Square with Ernie Manouse airs at 3 p.m. CT. Tune in on 88.7FM, listen online or subscribe to the podcast. Join the discussion at 888-486-9677, questions@townsquaretalk.org or @townsquaretalk.
On July 14, 2023, the labor union SAG-AFTRA began a strike against the Alliance of Motion Picture and Television Producers (AMPTP), joining the Writers Guild of America (WGA). This marks the second time since the 1960s that two Hollywood labor unions are striking simultaneously.
First, we speak with Dominic Patten, Senior Editor for Deadline Hollywood, who discusses the latest on the WGA and SAG-AFTRA strikes, the issues brought up by the unions, and the responses we've seen from the studios and producers.
Then, we're joined by Art Wheaton, Director of Labor Studies at Cornell University's ILR School, and Dr. Miranda Banks, Associate Professor from Loyola Marymount University, to share their thoughts on the Hollywood labor strikes, and other labor disputes in what's being called the "Hot Labor Summer".
Plus, Orange is the New Black star Lea DeLaria, joins the conversation to discuss her participation in the SAG-AFTRA strike and thoughts on the issue of residual payments for actors.
Guests:
Senior Editor, Deadline Hollywood
Director of Labor Studies, School of Industrial and Labor Relations (ILR), Cornell University
Associate Professor and Chair of Film, Television and Media Studies, Loyola Marymount University
Author, The Writers: A History of American Screenwriters and Their Guild
Actor, Comedian, and Jazz Singer
Town Square with Ernie Manouse is a gathering space for the community to come together and discuss the day's most important and pressing issues.
We also offer a free podcast here, on iTunes, and other apps