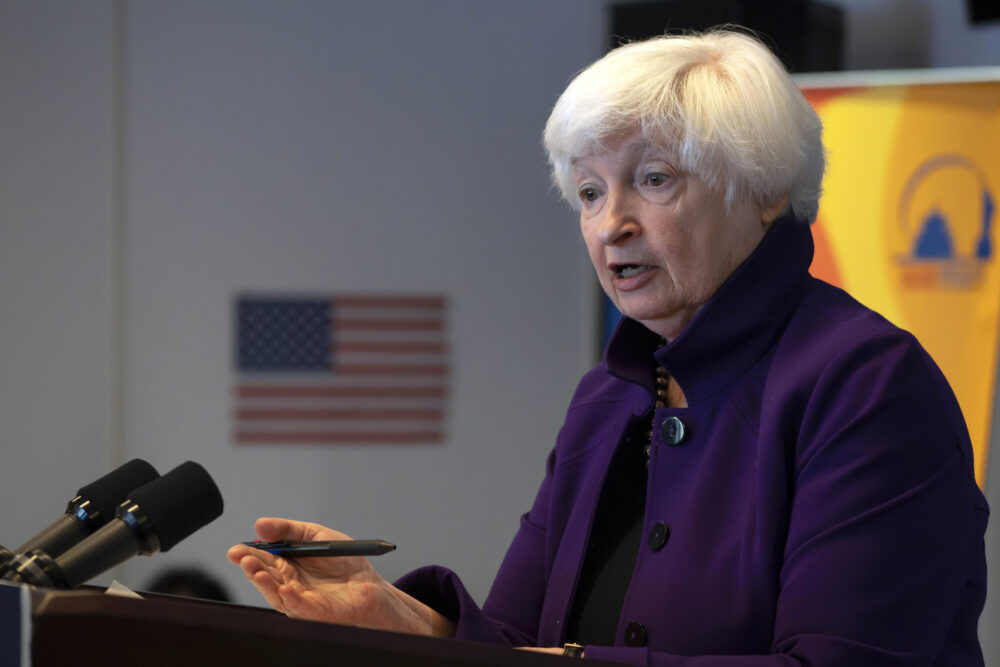 Town Square with Ernie Manouse airs at 3 p.m. CT. Tune in on 88.7FM, listen online or subscribe to the podcast. Join the discussion at 888-486-9677, questions@townsquaretalk.org or @townsquaretalk.
First, we speak with University of Houston Hobby School of Public Affairs Associate Professor Dr. Chris Bronk about the technology war between the U.S. and China, with the Biden administration attempting to restrict China's access to semiconductors.
Then, we are joined by Rice University Political Science professor Dr. Richard Stoll and Ronan O'Malley, Chief Programs Officer for the World Affairs Council of Greater Houston, to discuss recent and current international affairs.
Both guests share insight on Treasury Secretary Janet Yellen's recent trip to China, the latest on Russia-Ukraine amidst the destruction of a bridge linking Crimea to Russia, and Sweden becoming an official member of NATO.
Plus, Dr. Stoll and O'Malley share their thoughts on recent world news headlines such as the continuing protests occurring in France, whether the European economy is in trouble, and understanding the Philippines and the new leadership of Ferdinand Marcos Jr.
Guests:
Associate Professor, Hobby School of Public Affairs, University of Houston
Albert Thomas Professor of Political Science, Rice University
Chief Programs Officer and Director of the Global Affairs & U.S. Foreign Policy Institute, World Affairs Council of Greater Houston
Town Square with Ernie Manouse is a gathering space for the community to come together and discuss the day's most important and pressing issues.
We also offer a free podcast here, on iTunes, and other apps