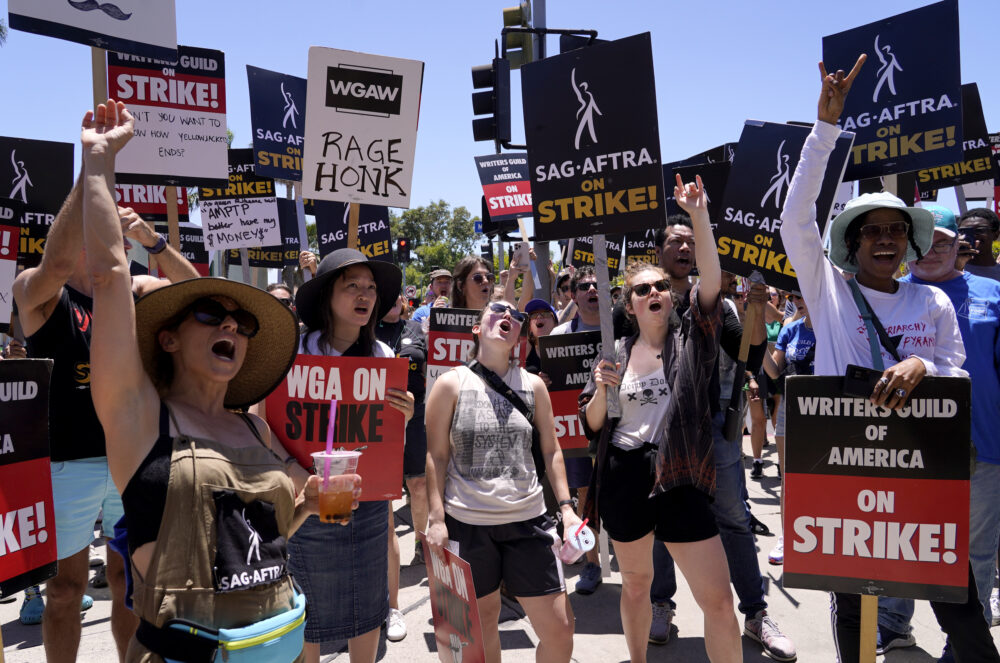 Town Square with Ernie Manouse airs at 3 p.m. CT. Tune in on 88.7FM, listen online or subscribe to the podcast. Join the discussion at 888-486-9677, questions@townsquaretalk.org or @townsquaretalk.
It's time for another "Talk of the Town!" For the full hour, our panel of guests share their perspectives on trending headlines and topics recently covered on Town Square with Ernie Manouse.
Today's panel consists of Second Baptist Church pastor Dr. Ben Young, First Assistant County Attorney for Harris County Jay Aiyer, and The Ensemble Theatre's Artistic Director Eileen Morris.
Our guests share their thoughts on topics including how to deal with grief when losing a loved one, the SAG-AFTRA strike and what effects it will have on the film industry, the uses of ChatGPT, and the excitement around the deals of Amazon Prime Day earlier this week.
Plus, the panel weighs in on recently covered show discussions, including the "American Dream", the books they're reading, show's they're streaming, and the Emmy nominations.
Guests:
First Assistant County Attorney, Harris County
Former Co-host, Party Politics
Eileen Morris
Town Square with Ernie Manouse is a gathering space for the community to come together and discuss the day's most important and pressing issues.
We also offer a free podcast here, on iTunes, and other apps