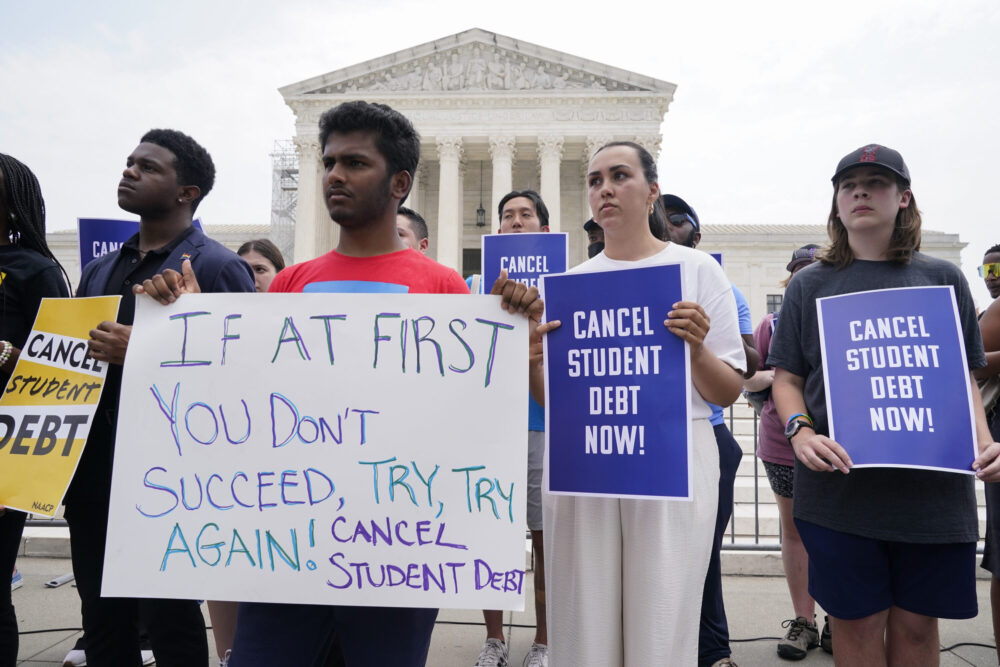 Town Square with Ernie Manouse airs at 3 p.m. CT. Tune in on 88.7FM, listen online or subscribe to the podcast. Join the discussion at 888-486-9677, questions@townsquaretalk.org or @townsquaretalk.
In the last two days, the U.S. Supreme Court handed down several landmark rulings that could have major implications on the lives of Americans. Today, this included rulings related to the First Amendment and gay rights as well as student loans.
First, Charles "Rocky" Rhodes joined us to share insight on the recent rulings, particularly with the Supreme Court's decision to rule in favor of a web designer who refused services to same-sex couples on religious grounds.
Then, we brought in our "Talk of the Town" panelists for a broader perspective on these recent decisions. The panel, including Dietrich von Biedenfeld, J.D., Assistant Professor in Business Law, writer and activist Tony Diaz, and actor Joel Sandel, discusses their thoughts on what repercussions we may see in the future.
Guests:
Professor of Law, South Texas College of Law Houston
Assistant Professor in Business Law, Marilyn Davies College of Business, University of Houston Downtown
Former Associate Municipal Judge
Member of the Supreme Court Bar
Writer
El Librotraficante
Director of Nuestra Palabra, Latino Writers Having Their Say
Town Square with Ernie Manouse is a gathering space for the community to come together and discuss the day's most important and pressing issues.
We also offer a free podcast here, on iTunes, and other apps