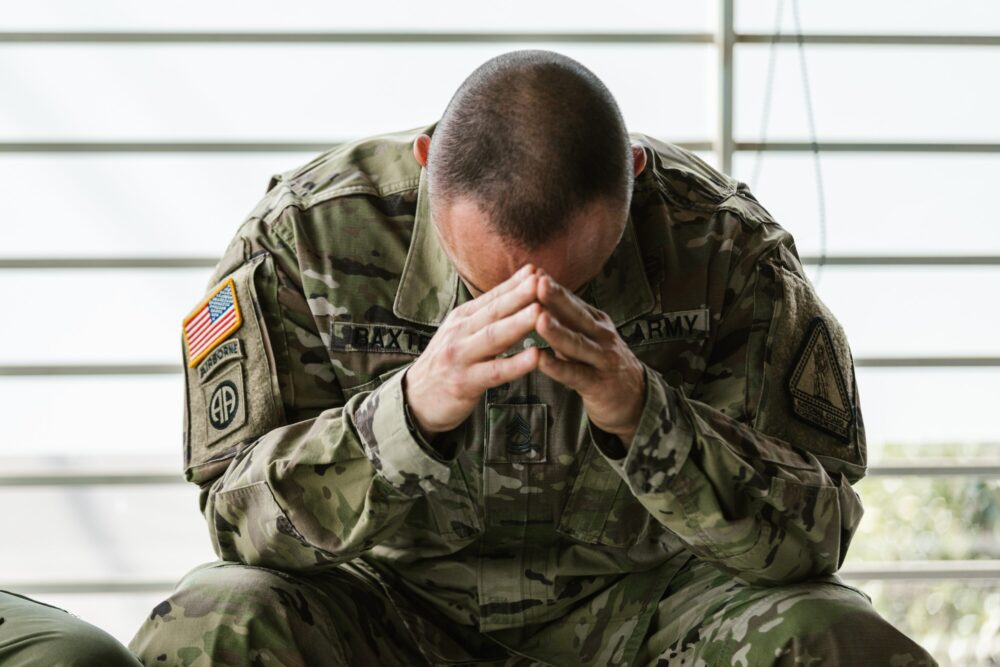 Town Square with Ernie Manouse airs at 3 p.m. CT. Tune in on 88.7FM, listen online or subscribe to the podcast. Join the discussion at 888-486-9677, questions@townsquaretalk.org or @townsquaretalk.
According to the Anxiety Depression Association of America (ADAA), around 12 million adults in the U.S. have Post-Traumatic Stress Disorder (PTSD) during a given year. The month of June is recognized as National PTSD Awareness Month to increase awareness of the disorder.
Veterans are more likely to develop PTSD given their continuous exposure to traumatic and extreme experiences. We're joined by Dr. Erin Fletcher, Director of the Warrior Care Network for Wounded Warrior Project (WWP), to discuss the latest research and effects of PTSD on veterans.
Then, we're joined by Dr. Andrea Taylor, Licensed Clinical Psychologist at UTHealth Science Center's Trauma & Resilience Center, who shares insight on what trauma looks like and how it can develop into Post-Traumatic Stress Disorder.
Plus, Mental Health Advocate Brad Gage joins the conversation to discuss men's mental health, the stigmas around asking for help, as well as his work as an Ambassador for the National Alliance on Mental Illness (NAMI).
If you are in crisis call or text 988 to reach the Suicide & Crisis Lifeline. If you are a veteran in crisis dial 988 and then press 1 to be connected to the Veterans Crisis Line.
To reach the NAMI HelpLine, call 800-950-6264 or text "Helpline" to 62640.
Guests:
Town Square with Ernie Manouse is a gathering space for the community to come together and discuss the day's most important and pressing issues.
We also offer a free podcast here, on iTunes, and other apps