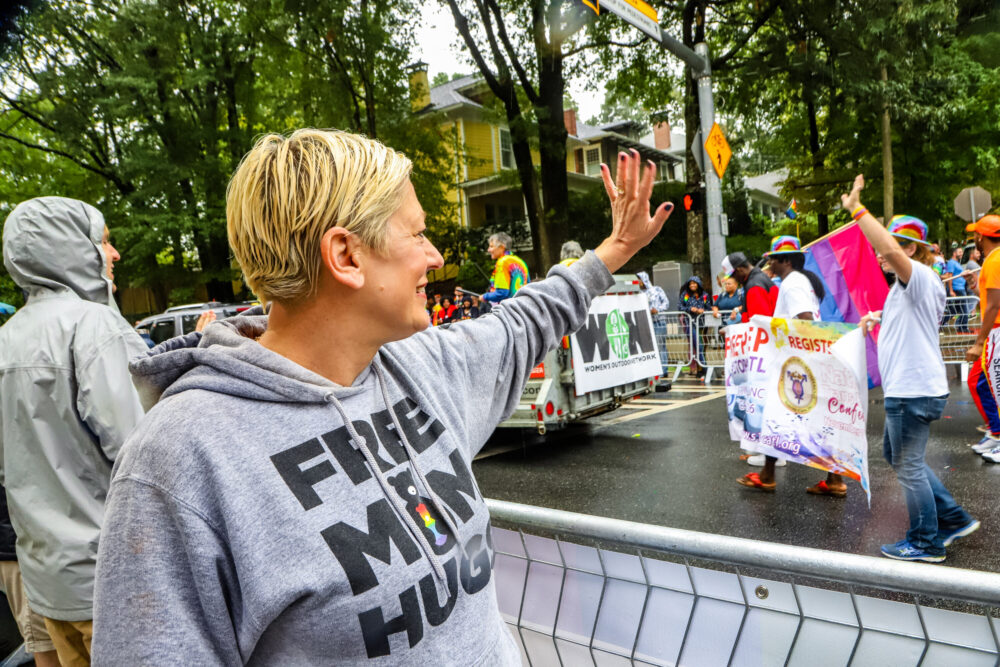 Town Square with Ernie Manouse airs at 3 p.m. CT. Tune in on 88.7FM, listen online or subscribe to the podcast. Join the discussion at 888-486-9677, questions@townsquaretalk.org or @townsquaretalk.
First, we talk with Daresha Kyi, the Director & Producer of the documentary Mama Bears, who discusses the film and its exploration of a group of moms, or "Mama Bears", who are fighting for the rights of their LGBTQIA+ children. The documentary follows two mothers from conservative Christian backgrounds who reconcile their faith with their children's identity, learn to love them unconditionally, and advocate for their rights and wellbeing. It also follows a young lesbian who struggles with her own self-acceptance and illustrates why the support of the Mama Bears is so important.
Then, we're joined by Liz Dyer, the founder of Mama Bears who shares her personal story, from initially having trouble understanding when her son came out, to fully supporting her son, and eventually creating a private Facebook group for mothers of LGBTQIA+ kids to share resources and offer support.
We're also joined by Clinical Psychologist Dr. Tyson Reuter who discusses the importance of family acceptance on a child's mental health, what to tell families who are having a difficult time understanding when their child comes out, and how coming out is not a one-time thing.
Mama Bears the documentary is set to air on PBS's Independent Lens on Tuesday, June 20, 2023, at 9:00 p.m. CT. It will also be available to stream on the PBS app.
Guests:
Licensed Clinical Psychologist
Town Square with Ernie Manouse is a gathering space for the community to come together and discuss the day's most important and pressing issues.
We also offer a free podcast here, on iTunes, and other apps