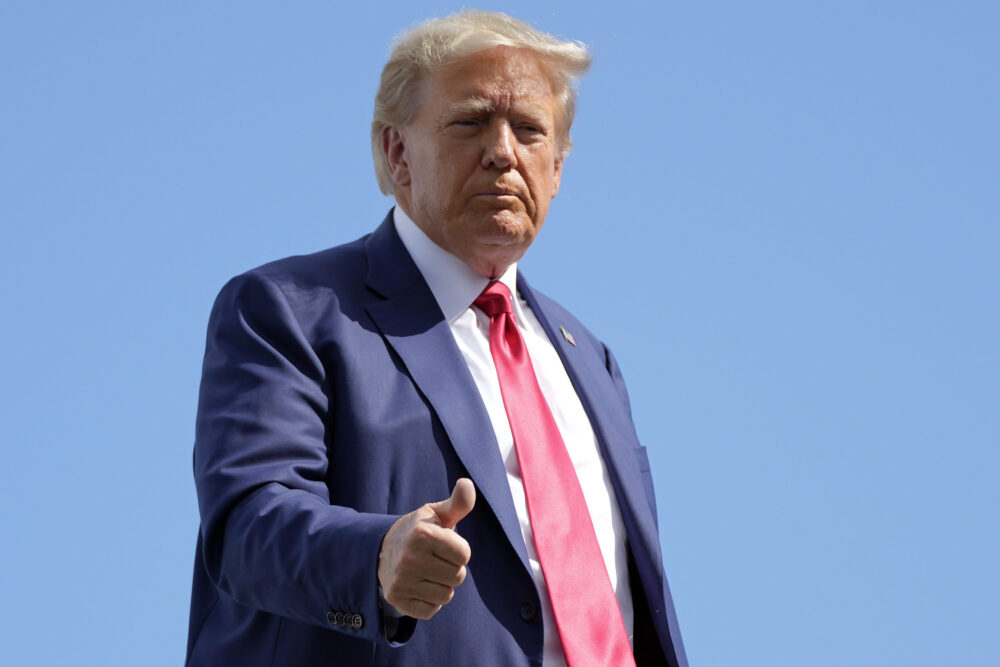 Town Square with Ernie Manouse airs at 3 p.m. CT. Tune in on 88.7FM, listen online or subscribe to the podcast. Join the discussion at 888-486-9677, questions@townsquaretalk.org or @townsquaretalk.
Today, June 13, 2023, former President Donald Trump was arraigned in a federal court on charges related to the classified documents found at his Florida Mar-A-Lago estate. This is the first time in U.S. history where a former President has been indicted in a state or federal court.
For the full hour, we're joined by retired U.S. District Judge Vanessa Gilmore and Presidential Historian and author Dr. Lindsay M. Chervinsky to share their perspectives on the legal issues faced by former President Trump.
Former Judge Gilmore shares insight on what occurred during Trump's arraignment, the legal process of this indictment, and what we can expect for the former President as this legal process unfolds.
Dr. Chervinsky explains how this case is historically unprecedented for a former or current president, how this indictment compares to past political scandals such as Watergate, and how these federal charges will affect Trump's run for president.
Guests:
Retired U.S. District Judge
Presidential Historian
Author, The Cabinet: George Washington and the Creation of an American Institution
Senior Fellow at the Center for Presidential History, Southern Methodist University
Town Square with Ernie Manouse is a gathering space for the community to come together and discuss the day's most important and pressing issues.
We also offer a free podcast here, on iTunes, and other apps