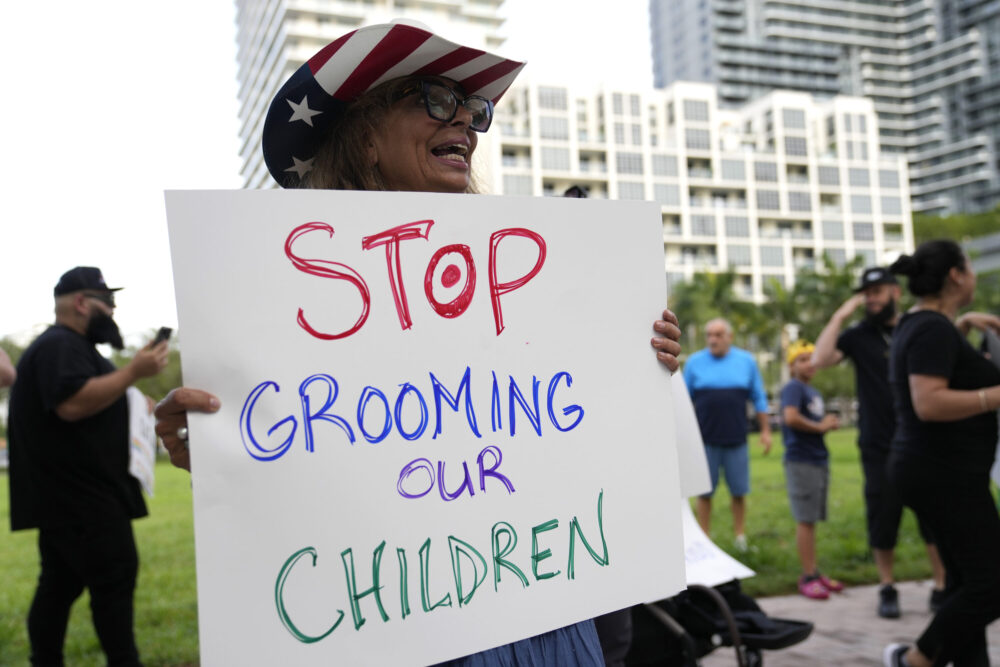 Town Square with Ernie Manouse airs at 3 p.m. CT. Tune in on 88.7FM, listen online or subscribe to the podcast. Join the discussion at 888-486-9677, questions@townsquaretalk.org or @townsquaretalk.
Throughout history, Americans have been upset over moral issues. In the 1980's, we saw the rise of the Moral Majority, while the 90's brought outrage over violence in the Mortal Kombat video game and boycotts against the raunchiness seen in the TV show Married... with Children. In recent years, we have seen protests over election reform, racial justice, gun violence and abortion. Just recently, Target has been in the cross hairs over its Pride displays, Bud Light called out for using a transgender influencer in a marketing campaign, and Chick-Fil-A was said to go "woke" for adding a diversity, equity, and inclusion officer. Where does moral outrage come from, what does it accomplish, and where do we go from here?
We first talk with Emily Stewart, Senior Correspondent at Vox, about the current landscape of moral outrage in our culture. From protests over companies supporting the LGBTQ+ community, the outrage over the PGA's merger with LIV Golf, and the censorship that comes with book bans, are voices growing louder?
Then, University of Miami Political Science Professor Dr. Joseph Uscinski, Ball State University History Professor Dr. Emily Suzanne Johnson, and Houston Christian University Senior Research Fellow Dr. Adam Lloyd Johnson, join the conversation on what fuels moral outrage in our society, the history of moral panics in America, and have these high standards of virtue become more integrated into our political system.
Guests:
Senior Correspondent, Vox
Professor of Political Science, University of Miami
Author, The People's News: Media, Politics, and the Demands of Capitalism and American Conspiracy Theories
Associate Professor of History, Women's and Gender Studies, and African-American Studies, Ball State University
She writes about religion, sexuality, and moral panics in U.S. History
Senior Research Fellow, Houston Christian University
President, Convincing Proof
Town Square with Ernie Manouse is a gathering space for the community to come together and discuss the day's most important and pressing issues.
We also offer a free podcast here, on iTunes, and other apps