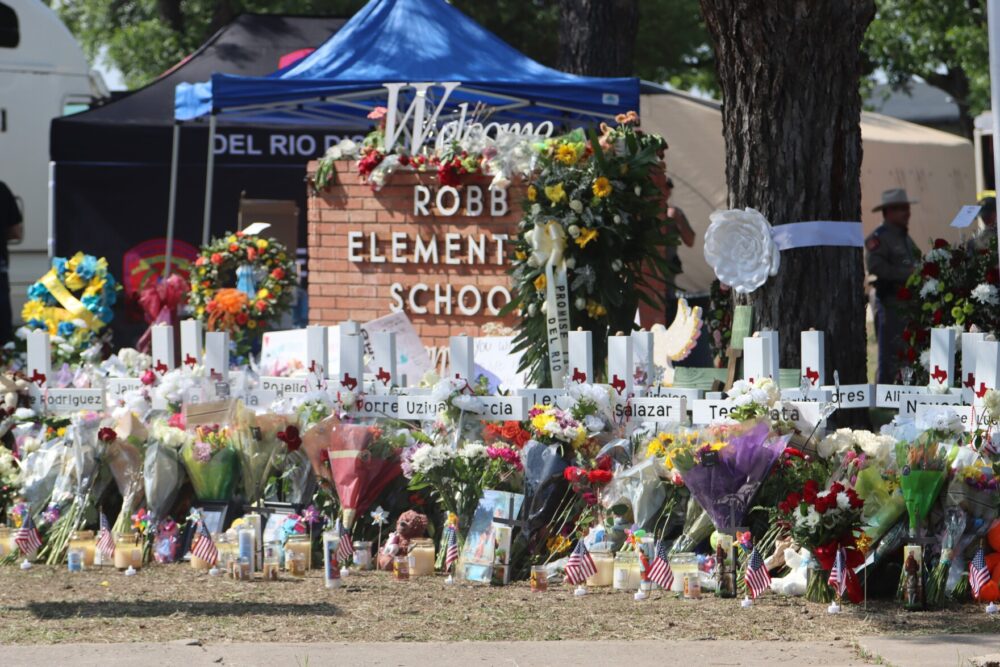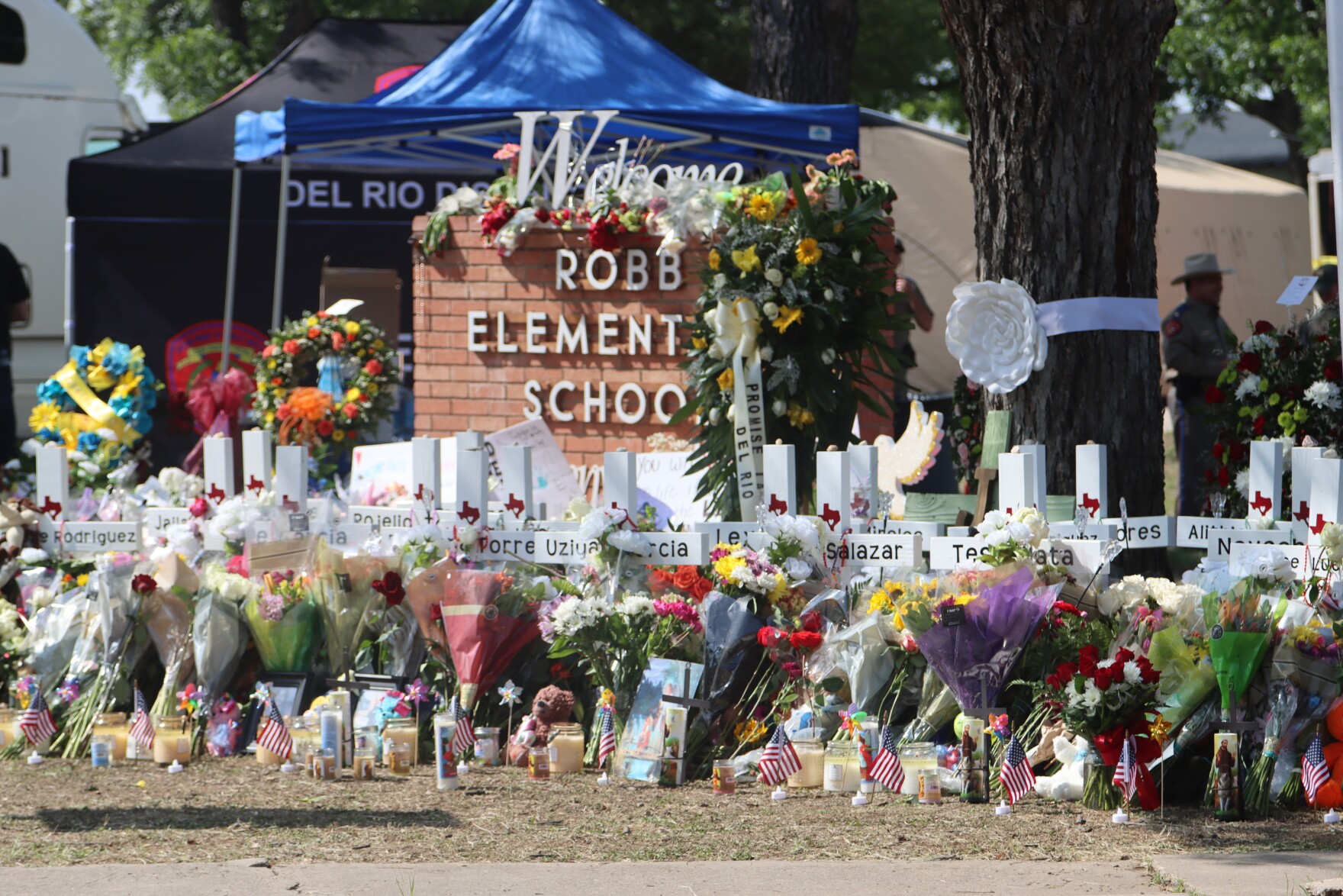 Town Square with Ernie Manouse airs at 3 p.m. CT. Tune in on 88.7FM, listen online or subscribe to the podcast. Join the discussion at 888-486-9677, questions@townsquaretalk.org or @townsquaretalk.
The Robb Elementary School Shooting in Uvalde, TX, resulted in the deaths of 19 children and 2 adults one year ago today on May 24, 2022, making it the deadliest school shooting in Texas history.
First, we talk with Camille Phillips, Education Reporter for Texas Public Radio, who updates us on the last year in Uvalde, how family members and residents feel today, and the current progress of the new school being built to replace Robb Elementary.
Then, we're joined by CHRISTUS Children's Pediatric Psychologist Dr. Kelli Franco, who shares her thoughts on how individuals and communities can heal from a traumatic event, and her experience as being a part of a team of psychologists that provided counseling to front-line workers at Uvalde Memorial Hospital in the week after the shooting.
We're also joined by Dru Stevenson, Professor of Law at South Texas College of Law Houston, who explains what has been done legislatively in the state of Texas and nationwide to prevent further tragedies like the Robb Elementary school shooting.
Guests:
Education Reporter, Texas Public Radio
Pediatric Psychologist, CHRISTUS Children's in San Antonio, TX
Assistant Professor of Pediatrics, Baylor College of Medicine
Wayne Fischer Research Professor and Professor of Law, South Texas College of Law Houston
Town Square with Ernie Manouse is a gathering space for the community to come together and discuss the day's most important and pressing issues.
We also offer a free podcast here, on iTunes, and other apps