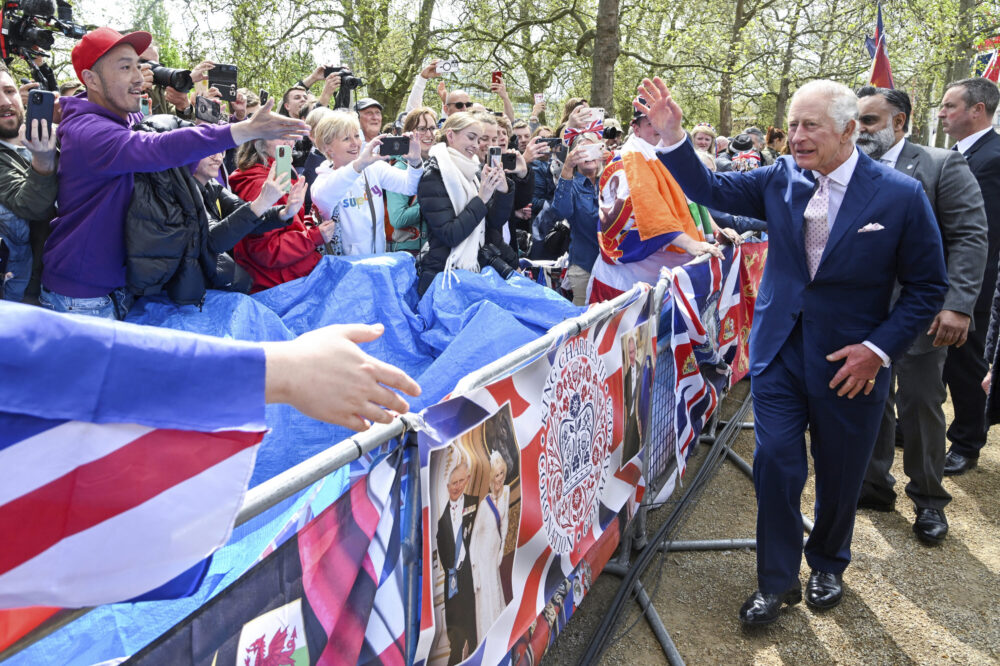 Town Square with Ernie Manouse airs at 3 p.m. CT. Tune in on 88.7FM, listen online or subscribe to the podcast. Join the discussion at 888-486-9677, questions@townsquaretalk.org or @townsquaretalk.
May 6, 2023, will mark the United Kingdom's first royal coronation in 70 years. The entire world will witness King Charles III as he formally becomes King at the iconic Westminster Abbey, where every British Royal has been crowned for over 900 years.
Newsweek royal reporter, James Crawford-Smith, fills us in on what is going on in London, from preparations to the public response, and what we can expect for the big ceremony.
Then, Helen Mann, former British Vice Consul for the British Consulate General in Houston, shares her thoughts on the coronation ceremony and what it represents to British society on both a historical and cultural level.
Also, joining the conversation is University of New Hampshire history professor Nicoletta Gullace, who discusses the significance of the coronation, the challenges the monarchy faces, and what King Charles III hopes to achieve with this celebration.
Plus, Guy Streatfeild, the owner of British Isles, a Houston store known for selling British and Irish merchandise, explains how his store will celebrate the big event. British Isles is hosting a watch party of the televised ceremony starting at 7 a.m. CT, and the celebration will go on until 6 p.m. For more information, click here.
Guests:
Helen Mann
Former British Vice Consul, British Consulate General in Houston
Former Panelist, Manor of Speaking
Associate Professor of History, University of New Hampshire
Guy Streatfeild
Town Square with Ernie Manouse is a gathering space for the community to come together and discuss the day's most important and pressing issues.
We also offer a free podcast here, on iTunes, and other apps