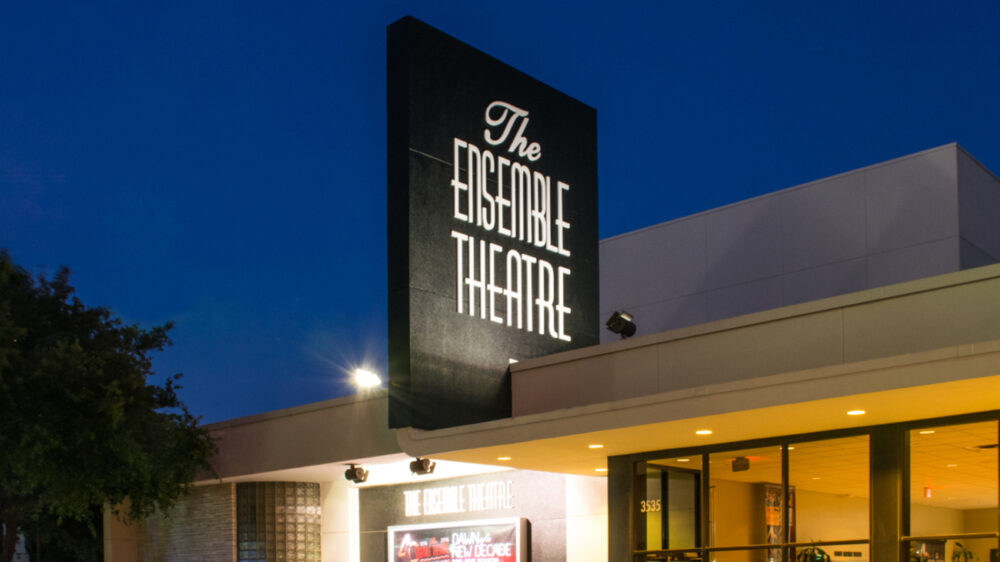 Town Square with Ernie Manouse airs at 3 p.m. CT. Tune in on 88.7FM, listen online or subscribe to the podcast. Join the discussion at 888-486-9677, questions@townsquaretalk.org or @townsquaretalk.
You heard it here first! The Ensemble Theatre shared its 2023-2024 season lineup right here on Town Square with Ernie Manouse!
Artistic Director Eileen J. Morris joins us to share details about all of the shows in the theatre's 47th season, centered on the central theme of "Legacy Alive: Honoring the Past, Inspiring the Future".
Morris also discusses the rich history of The Ensemble Theatre, the youth and education programs, and the various other series, post-show discussions, and readings they offer.
The Ensemble Theatre's 2023-2024 Season
Chicken & Biscuits
A comedy written by Douglas Lyons that deals with family, religion, & spirituality.
A Motown Christmas
A festive, holiday musical revue featuring traditional Christmas carols with the soulful sounds of Motown.
The Piano Lesson
A Pulitzer Prize-winning drama by August Wilson about the legacy of a family and their treasured heirloom, a piano that's been passed down from an enslaved ancestor. The play will be directed by Eileen J. Morris.
Beatbox: A Raparetta
A contemporary musical hip hop piece that coincides with the 50th anniversary of the genre.
Midnight, Friday the 13th
A murder mystery whodunit thriller, that will feature audience participation.
Pullman Porter Blues
A musical by Cheryl West that takes audiences on a music-filled trip back in time to the Pullman trains of the 1930's. Chuck Smith from the Goodman Theatre in Chicago will direct this production.
For more information on all these productions, the youth education programs, and Celebrating the Creative Journey series, visit EnsembleHouston.com.
Save the date for The Ensemble Theatre Anniversary Gala on Saturday, August 26, 2023, and for the Annual Golf Tournament on Monday, October 16, 2023.
Guest:
Eileen J. Morris
Town Square with Ernie Manouse is a gathering space for the community to come together and discuss the day's most important and pressing issues.
We also offer a free podcast here, on iTunes, and other apps