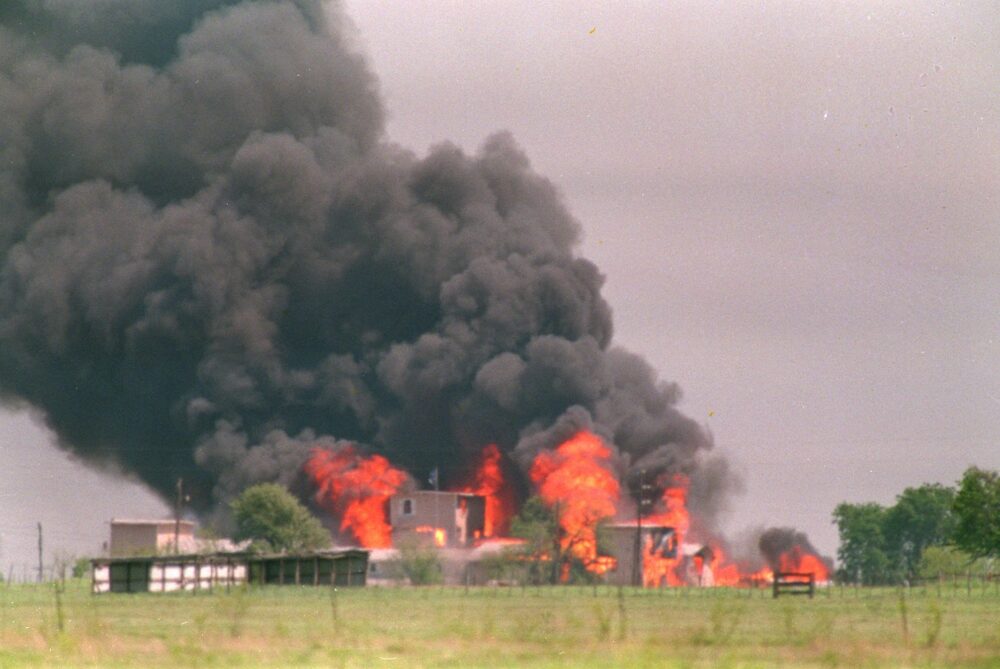 Town Square with Ernie Manouse airs at 3 p.m. CT. Tune in on 88.7FM, listen online or subscribe to the podcast. Join the discussion at 888-486-9677, questions@townsquaretalk.org or @townsquaretalk.
April 19, 2023, is the 30th anniversary of the fire that erupted at the Branch Davidian compound in Waco, TX, that resulted in the deaths of 76 people, bringing the 51-day siege between its occupants and federal agents to a tragic end.
Today, we're joined by criminal defense lawyer Dick DeGuerin, who represented Branch Davidian leader David Koresh during the standoff with federal agents.
DeGuerin discusses what he experienced as Koresh's attorney, including visiting the compound, and convincing him to surrender and stand trial. He also shares his thoughts on the aftermath of the tragedy.
Then, we speak with Waco survivor and author of Waco: A Survivor's Story David Thibodeau, who shares his story of going to the Mt. Carmel compound and what transpired during the standoff.
Thibodeau also shares details about life in the compound during the 51-day siege, his association with Koresh, as well as what he experienced when the fire broke out.
If you would like to learn more about the Waco siege and its survivors, click here.
To listen to Town Square's previous show about the Waco siege, click here.
Guests:
Criminal Defense Lawyer
Adjunct Professor, University of Texas Law School
Waco Survivor
Author, Waco: A Survivor's Story
Town Square with Ernie Manouse is a gathering space for the community to come together and discuss the day's most important and pressing issues.
We also offer a free podcast here, on iTunes, and other apps