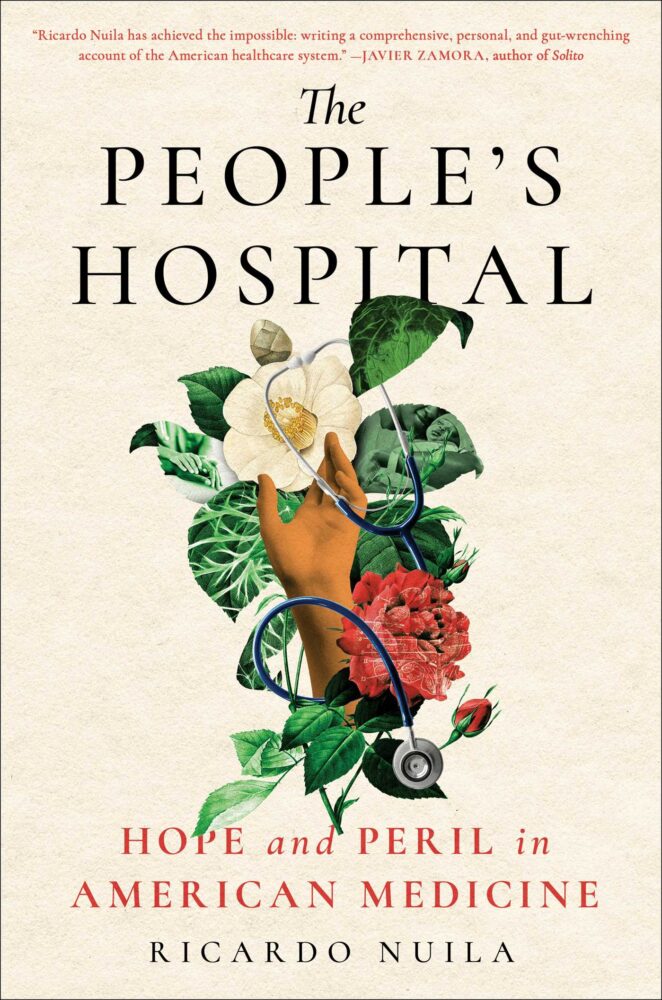 Town Square with Ernie Manouse airs at 3 p.m. CT. Tune in on 88.7FM, listen online or subscribe to the podcast. Join the discussion at 888-486-9677, questions@townsquaretalk.org or @townsquaretalk.
Dr. Ricardo Nuila joins us to discuss his book The People's Hospital: Hope and Peril in American Medicine, which follows five uninsured Houstonians each denied access to care until they come across a hospital in Houston where genuine care comes first.
From his experiences as a physician at Ben Taub Hospital in Houston, the hospital featured in his book, Dr. Nuila discusses his experiences in public healthcare as well as how Ben Taub provides a safety net to uninsured patients.
Dr. Nuila also shares his thoughts on the failings of American's healthcare system, due to its overcomplicated nature, high costs, and failure to adequately address the needs of those who don't have insurance.
Plus, we hear from Christian Garza, a patient featured in The People's Hospital. He shares his experience of struggling to find coverage while dealing with debilitating knee pain and later kidney disease, which led him to seeking care at Ben Taub Hospital.
Guests:
Physician
Associate Professor of Medicine, Medical Ethics, and Health Policy, Baylor College of Medicine
Christian Garza
Patient featured in The People's Hospital
Town Square with Ernie Manouse is a gathering space for the community to come together and discuss the day's most important and pressing issues.
We also offer a free podcast here, on iTunes, and other apps