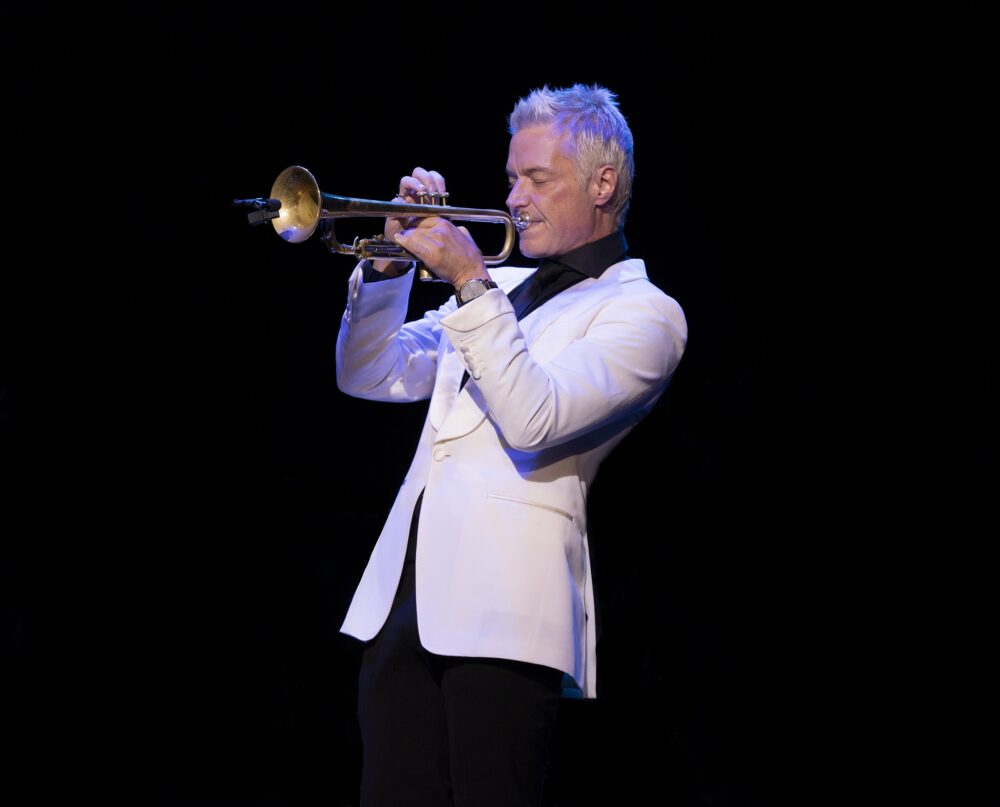 Town Square with Ernie Manouse airs at 3 p.m. CT. Tune in on 88.7FM, listen online or subscribe to the podcast. Join the discussion at 888-486-9677, questions@townsquaretalk.org or @townsquaretalk.
First, we speak with acclaimed trumpeter and composer Chris Botti, who joins us to discuss his celebrated music career as well as his commitment to perfecting his craft as an instrumental artist.
Botti also fills us in on his process for creating his first album in ten years, and what audiences can expect from his upcoming performances with the Houston Symphony this weekend, April 14 – 16, 2023. For more information, click here.
Botti at Sea is another opportunity to enjoy incredible music from the Grammy Award-winning trumpeter, along with a host of other musicians. To learn more, visit BottiAtSea.com.
To watch Ernie Manouse's previous interview with Chris Botti on the show InnerVIEWS, click here. If you would also like to hear the "Ernie Theme" composed by Botti, click here.
For the rest of the hour, we discuss the current landscape of arts education in the U.S. with Eepi Chaad, Director of Partnerships & Learning for Arts Connect Houston.
Chaad shares her thoughts on the importance of arts education in American schools, as well as the benefits that it can have on students, particularly with the effects of the pandemic.
Plus, several local art and music teachers from the Houston area join us to share their experiences as educators of the arts.
Guests:
Grammy Award-winning Trumpeter & Composer
Eepi Chaad
Matt Taylor
Choir Director, Clear Creek High School
Monet Wright-Salone
Director of Theatre, Westfield High School
Gina Messick Farquharson
Art Teacher, Jack Yate High School
Winner, Teacher of the Year Award
Roshunda Jones-Koumba
Theater Director, G.W. Carver High School
Tony Award Winner, Excellence in Theatre Education
Town Square with Ernie Manouse is a gathering space for the community to come together and discuss the day's most important and pressing issues.
We also offer a free podcast here, on iTunes, and other apps