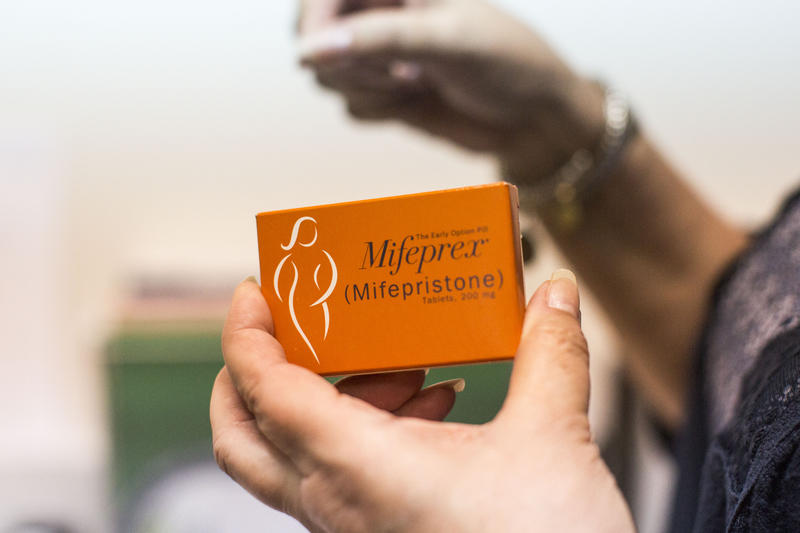 Town Square with Ernie Manouse airs at 3 p.m. CT. Tune in on 88.7FM, listen online or subscribe to the podcast. Join the discussion at 888-486-9677, questions@townsquaretalk.org or @townsquaretalk.
Following the Supreme Court's decision to overturn Roe v. Wade last year, the landscape regarding abortion access in the U.S. has been fraught with much uncertainty for patients and providers due to fluctuating restrictions.
First, we speak with correspondent for The Nation, Amy Littlefield, who fills us in on the latest news regarding abortion access in the U.S. and the state of Texas.
Littlefield shares details about a lawsuit in which five women are suing the state of Texas after being denied medically necessary abortions, and the recent ruling by a Texas U.S. District Judge that the FDA improperly approved the abortion pill, Mifepristone, twenty years ago.
Then, we are joined by Professor of Law for The University of Texas at Austin, Elizabeth Sepper, who shares her expertise on the recent ruling over Mifepristone. She explains the unprecedented nature of a single judge overruling the FDA's decision and the effects this ruling could have going forward.
Plus, Sepper weighs in on recent lawsuits and news stories that are affecting, or could have lasting effects, on the future of abortion access and how restrictions are enforced through state laws.
Guests:
Abortion Access Correspondent, The Nation
Professor of Law, The University of Texas at Austin
Expert in Health Law & Equality
Town Square with Ernie Manouse is a gathering space for the community to come together and discuss the day's most important and pressing issues.
We also offer a free podcast here, on iTunes, and other apps