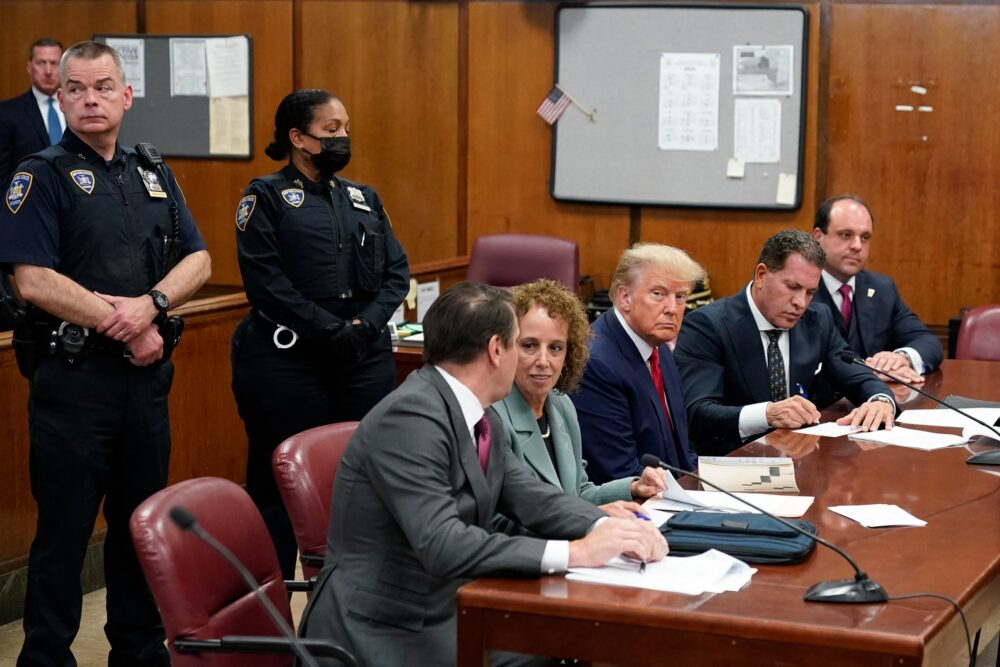 Town Square with Ernie Manouse airs at 3 p.m. CT. Tune in on 88.7FM, listen online or subscribe to the podcast. Join the discussion at 888-486-9677, questions@townsquaretalk.org or @townsquaretalk.
Today, April 4, 2023, Donald Trump became the first former U.S. President to be arraigned on criminal charges following his indictment by a Manhattan Grand Jury last week.
The indictment was unsealed, and the former President is charged with 34 felony counts of falsifying business records. He pleaded not guilty to on all 34 counts.
We are joined by retired U.S. District Judge, Vanessa Gilmore, and author and political analyst, Dr. Frank Sorrentino, to discuss and analyze the latest updates on the former President's indictment.
Judge Gilmore explains the legal process of the indictment and her thoughts on the criminal charges revealed during the arraignment.
Dr. Sorrentino shares his insight and thoughts on this case against Donald Trump and the precedent this creates for political leaders.
We also discuss what we can expect from this case going forward into the 2024 Election as well as what other charges the former President might encounter in the coming months.
Guests:
Retired U.S. District Judge
Author, "Presidential Power and The American Political System"
Town Square with Ernie Manouse is a gathering space for the community to come together and discuss the day's most important and pressing issues.
We also offer a free podcast here, on iTunes, and other apps