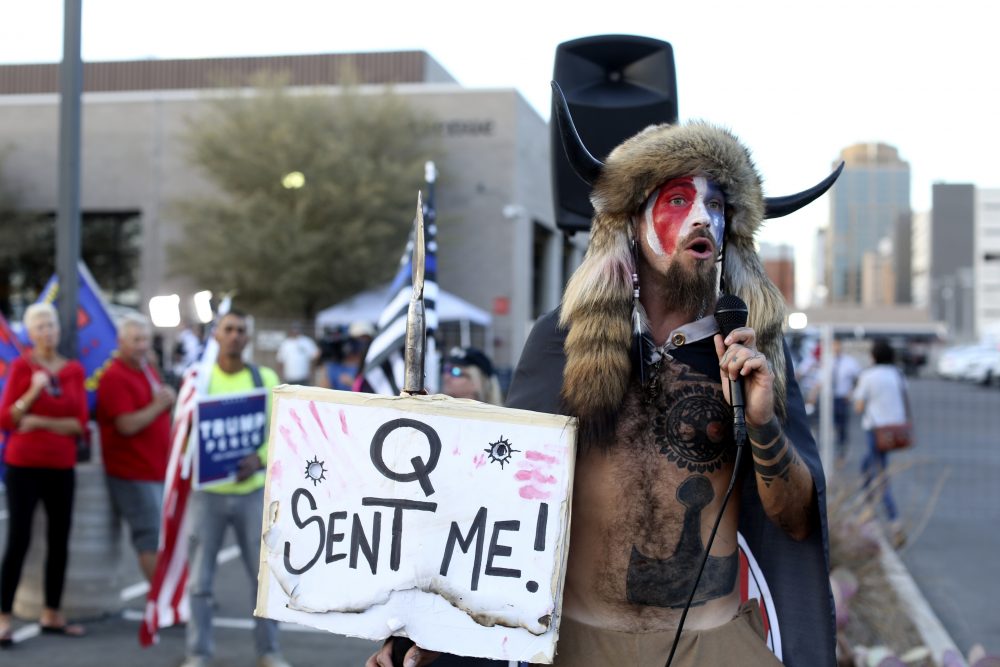 Town Square with Ernie Manouse airs at 3 p.m. CT. Tune in on 88.7FM, listen online or subscribe to the podcast. Join the discussion at 888-486-9677, questions@townsquaretalk.org or @townsquaretalk.
QAnon is a conspiracy theory and political movement rooted in far-right politics whose beliefs are centered on the cryptic messages made by an anonymous individual called "Q" who claims to be a high-level government official with access to classified information.
While QAnon originated on the internet, it soon expanded into mainstream American politics becoming a political movement whose beliefs are even promoted by politicians, including former President Donald Trump.
For the full hour, we are joined by Will Sommer, a politics reporter for The Daily Beast, who has extensively reported on QAnon, political radicalization, and far-right conspiracy theories.
Sommer discusses his recently released book, Trust the Plan: The Rise of QAnon and the Conspiracy That Unhinged America, a comprehensive examination of the conspiracy theory's beliefs and its rise into the mainstream.
Throughout the hour, Sommer explains the core beliefs of QAnon, how some politicians began legitimizing it, and the part it played in the attack on the U.S. Capitol Building on January 6, 2021.
Plus, Sommer shares his thoughts on how people fall into the beliefs of QAnon, the cult-like thinking demonstrated by its followers, and why individuals refuse to have their beliefs shaken even when faced with evidence to the contrary.
Guest:
Politics Reporter, the Daily Beast
Co-Host, Fever Dreams podcast
Town Square with Ernie Manouse is a gathering space for the community to come together and discuss the day's most important and pressing issues.
We also offer a free podcast here, on iTunes, and other apps