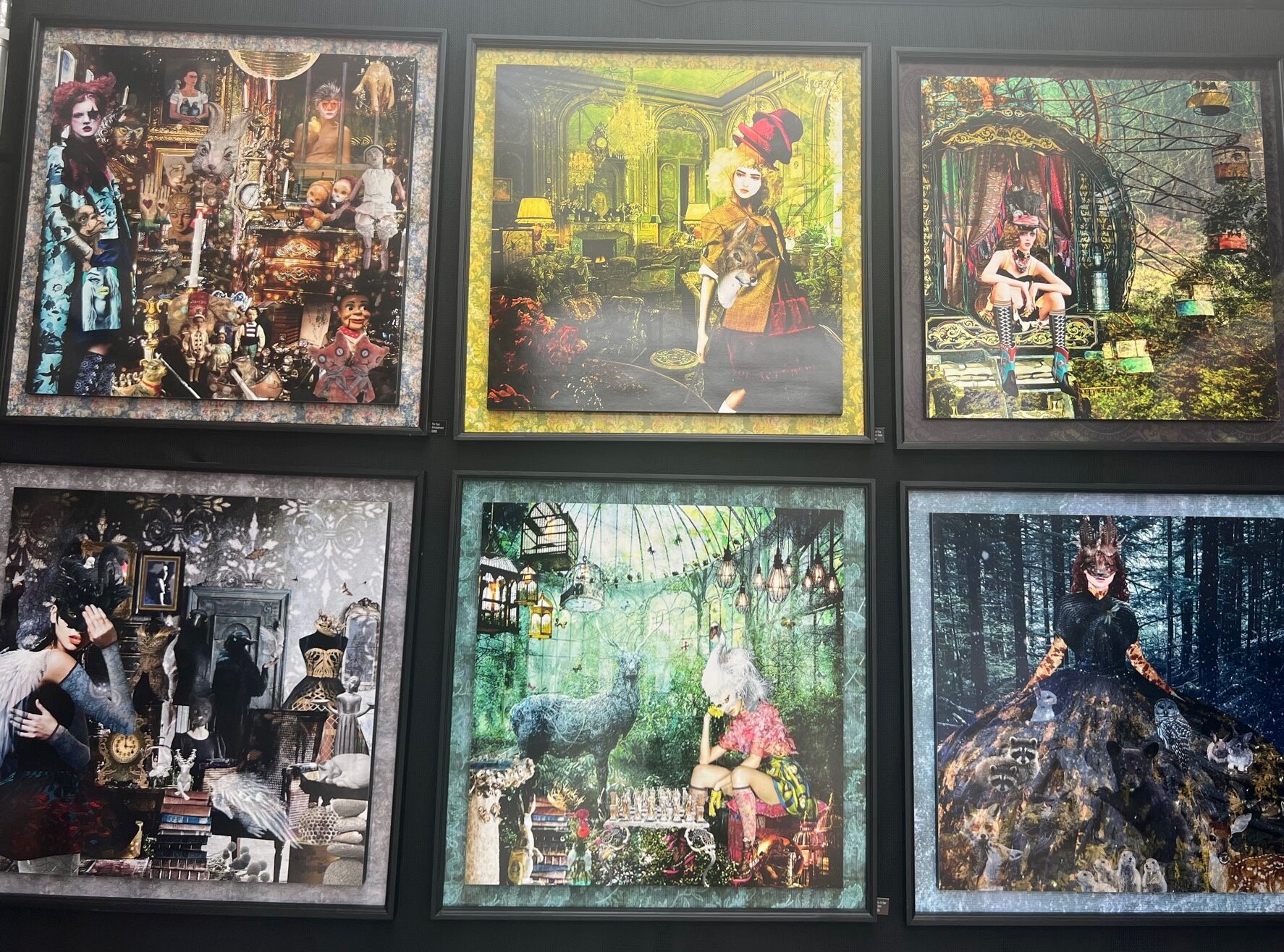 Town Square with Ernie Manouse airs at 3 p.m. CT. Tune in on 88.7FM, listen online or subscribe to the podcast. Join the discussion at 888-486-9677, questions@townsquaretalk.org or @townsquaretalk.
How does art impact our society? First, we speak with Karen Martinez from Houston Arts Alliance, who discusses the importance of what art does not only for individuals, but also in our city. She also shares how Houston Arts Alliance helps artists and non-profit organizations, to bring public art projects into reality, including the Bayou City Art Festival.
The Bayou City Art Festival is one of Houston's favorite festivals and celebrates more than 50 years of bringing unique artwork from diverse backgrounds to our community. You can see work from 300 artists, in 19 different disciplines, at this year's spring festival at Memorial Park.
We're joined by Dewey James, the featured artist for this year's Bayou City Art Festival, who discusses her work as a mixed-media artist and her process using photography, graphic images, and patterns to create digital pieces. James also shares her thoughts on art's contributions to our daily lives and the positive impact it has on us.
Kelly Batterson, Executive Director of the Art Colony Association, is also with us to share all of the exciting things you can see and do at the festival, including meet and greets with the artists, an active imagination zone for children, an exhibition of student artwork, interactive selfie stations, food trucks, craft beer garden, live entertainment, and more.
The Bayou City Art Festival opens today, March 24, 2023, gates are open until 6 p.m., at Memorial Park. It will also take place Saturday, March 25 and Sunday, March 26 from 10 a.m. – 6 p.m. each day. For more information about the Bayou City Art Festival, click here.
Guests:
Karen Martinez
Kelly Batterson
Executive Director, Art Colony Association
Featured Artist, Bayou City Art Festival
Town Square with Ernie Manouse is a gathering space for the community to come together and discuss the day's most important and pressing issues.
We also offer a free podcast here, on iTunes, and other apps