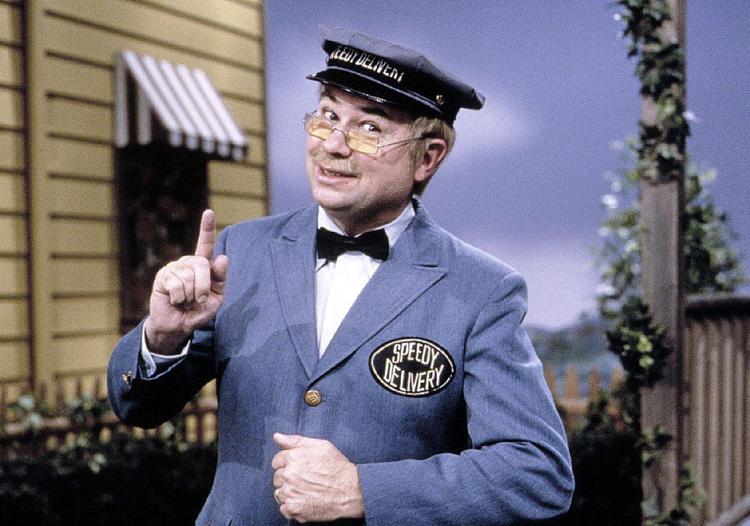 Town Square with Ernie Manouse airs at 3 p.m. CT. Tune in on 88.7FM, listen online or subscribe to the podcast. Join the discussion at 888-486-9677, questions@townsquaretalk.org or @townsquaretalk.
Fred Rogers is best known for creating and hosting the educational program Mister Rogers' Neighborhood, which ran for over 30 years and connected with millions of children due to Rogers' ability to provide children with a friend.
Today, March 20, 2023, is Won't You Be My Neighbor Day, a day to honor and celebrate Fred Rogers and his legacy on what would have been his 95th birthday.
First, we speak with Grammy Award-winning producer Dennis Scott who explains how he's honoring the music of Fred Rogers through his produced album "Thank You, Mister Rogers – Music & Memories" which features Rogers' original music performed by music icons such as Vanessa Williams, Jim Brickman, Tom Bergeron, and more.
A special virtual livestream serving as a birthday celebration for Mister Rogers begins at 5:30pm CT. To watch the livestream click here.
Then, for the rest of the hour, we speak with actor David Newell known for playing the beloved deliveryman, Mr. McFeely, on the popular series.
Newell joins us to reflect on his friendship with Fred Rogers, as well as, share details of how he started playing his iconic character while also working in the PR department of Fred Rogers Productions. He also shares how Mr. McFeely got his name and the origins of his catchphrase "Speedy Delivery."
Guests:
Grammy Award-winning Music Producer & Composer
Actor who played Mr. McFeely on Mister Rogers' Neighborhood
Town Square with Ernie Manouse is a gathering space for the community to come together and discuss the day's most important and pressing issues.
We also offer a free podcast here, on iTunes, and other apps