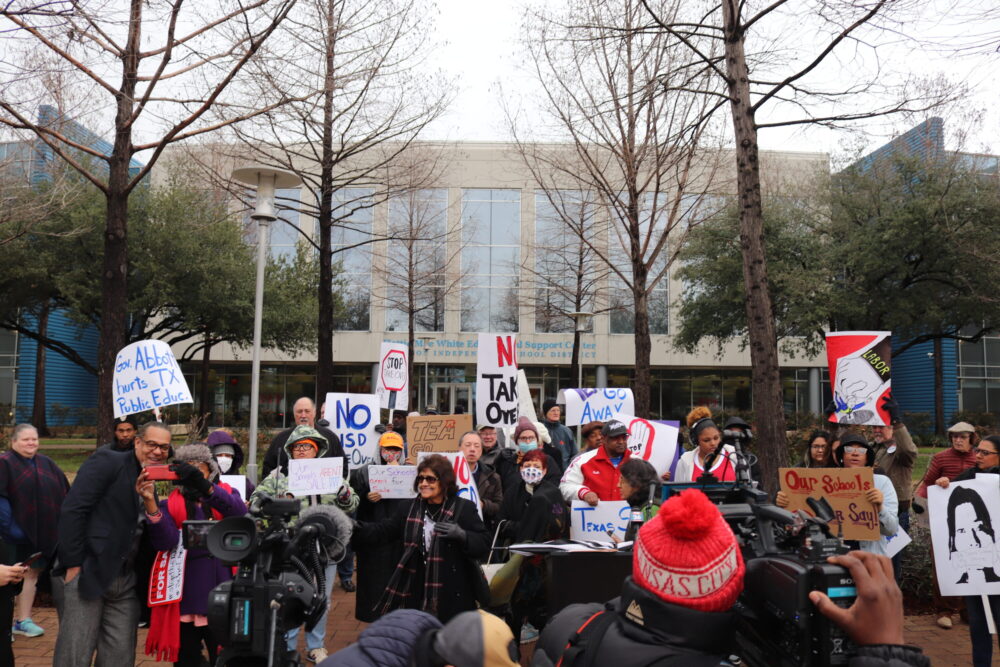 Town Square with Ernie Manouse airs at 3 p.m. CT. Tune in on 88.7FM, listen online or subscribe to the podcast. Join the discussion at 888-486-9677, questions@townsquaretalk.org or @townsquaretalk.
Many concerns and opinions persist following news of Houston ISD's takeover by the Texas Education Agency (TEA), who will also replace the district's board and superintendent. Today, we continue the discussion of this matter.
For the full hour, we are rejoined by Dr. Cathy Horn, Interim Dean for the University of Houston's College of Education, and Dr. Bob Sanborn, President & CEO of Children at Risk.
Both guests weigh in on the motivations behind the TEA's decision to takeover HISD and share their extended thoughts on the impact they believe this news will have on the students and families of Texas' largest school district.
Also, Dr. Horn and Dr. Sanborn respond and take listeners calls to answer the questions, comments, and concerns over this issue.
Plus, we talk with Houston Mayor Sylvester Turner, Texas Senator Paul Bettencourt of District 7, and high school English teacher, Jennifer Mathieu, for their thoughts on this issue.
Guests:
Town Square with Ernie Manouse is a gathering space for the community to come together and discuss the day's most important and pressing issues.
We also offer a free podcast here, on iTunes, and other apps