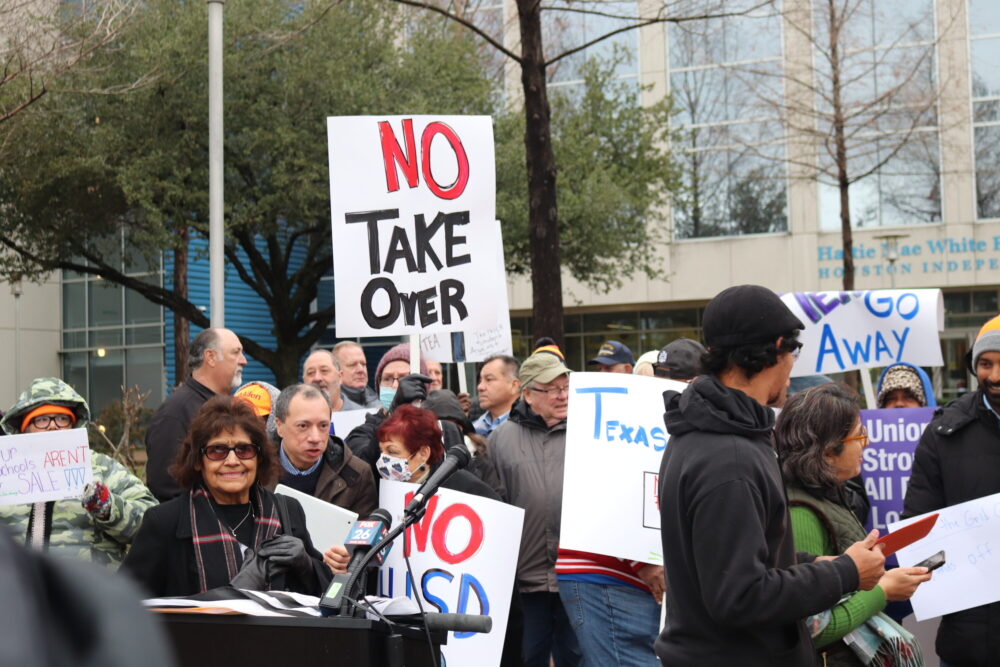 Town Square with Ernie Manouse airs at 3 p.m. CT. Tune in on 88.7FM, listen online or subscribe to the podcast. Join the discussion at 888-486-9677, questions@townsquaretalk.org or @townsquaretalk.
Today, it was announced that the Texas Education Agency (TEA) will take over the Houston Independent School District (HISD) and replace its board and superintendent.
For the full hour, our experts discuss this news, what led to this action, and take listener calls to address their questions and concerns.
We're joined by Houston Public Media Education and Families Reporter, Dominic Anthony Walsh, who has been following the developments of this story.
Also, joining the conversation is Interim Dean of the University of Houston's College of Education, Dr. Cathy Horn, who shares her thoughts on the TEA's decision, as well as, the role that teachers and leaders play in the educational opportunities and outcomes of students.
President & CEO of Children at Risk, Dr. Bob Sanborn, explains the motivations behind state's decision and his thoughts on what they should focus on to reform the school district.
Plus, Rep. Jolanda Jones of Texas District 147 and Judson W. Robinson III, President and CEO of Houston Area Urban League, call in to share their thoughts on the TEA takeover and what it means for the future of the district.
Guests:
Town Square with Ernie Manouse is a gathering space for the community to come together and discuss the day's most important and pressing issues.
We also offer a free podcast here, on iTunes, and other apps