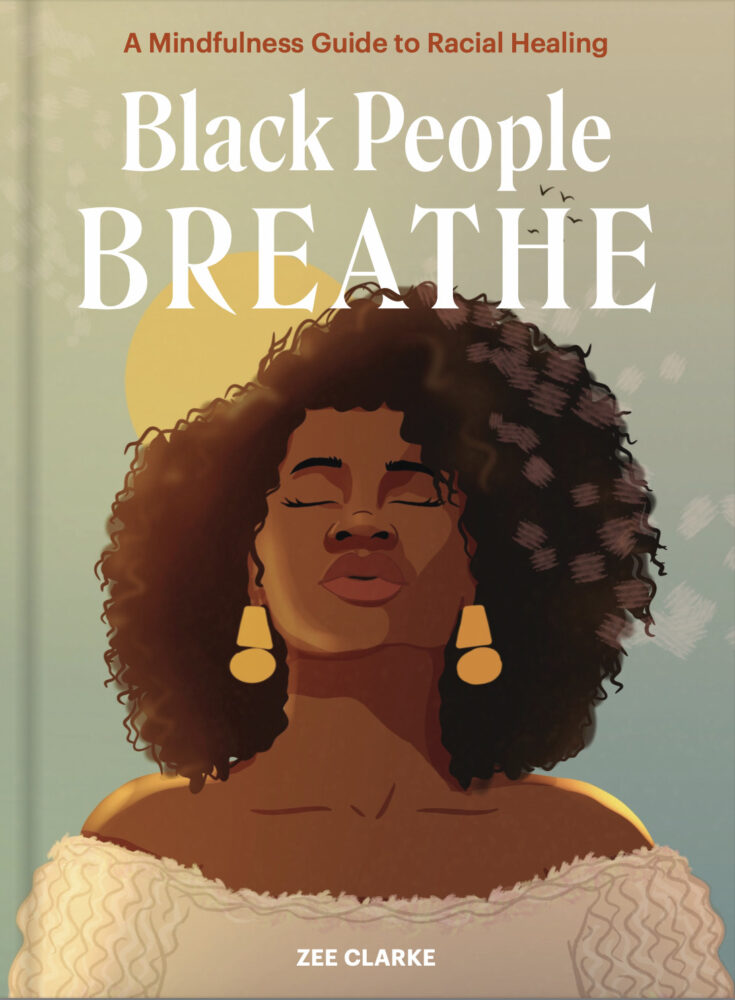 Town Square with Ernie Manouse airs at 3 p.m. CT. Tune in on 88.7FM, listen online or subscribe to the podcast. Join the discussion at 888-486-9677, questions@townsquaretalk.org or @townsquaretalk.
For the full hour, we speak with author and mindfulness and breathwork specialist, Zee Clarke, who discusses her book Black People Breathe: A Mindfulness Guide to Racial Healing.
She explains how her book draws from her professional expertise and uses mindfulness and breathwork to help people of color heal from racial trauma.
Additionally, Clarke explains the positive effects that breathing has on our bodies, how to use different breath techniques, as well as the importance of mindfulness to help you feel more grounded and self-aware.
Clarke also shares her experiences with racism, including racial profiling, being harassed by the police, and in the workplace. She offers advice for listeners on what they can do when they encounter a microaggression.
Zee Clarke will be at the Houston Museum of African American Culture on Saturday, March 18, 2023, from 2:00 p.m. – 4:00 p.m. CT.
To listen to Zee Clarke's interview on I SEE U with Eddie Robinson, click here.
Guest:
Mindfulness and Breathwork Specialist
Author, Black People Breathe: A Mindfulness Guide to Racial Healing
Town Square with Ernie Manouse is a gathering space for the community to come together and discuss the day's most important and pressing issues.
We also offer a free podcast here, on iTunes, and other app