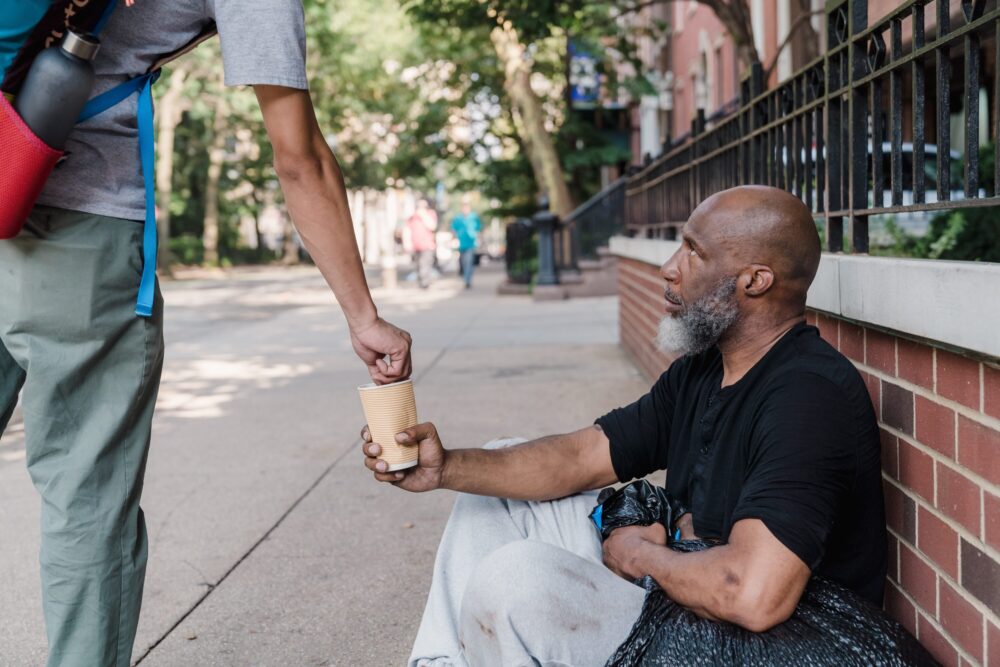 Town Square with Ernie Manouse airs at 3 p.m. CT. Tune in on 88.7FM, listen online or subscribe to the podcast. Join the discussion at 888-486-9677, questions@townsquaretalk.org or @townsquaretalk.
64% of Americans are living paycheck to paycheck, according to a December 2022 LendingClub report. This makes the majority of people in this country just one paycheck away from experiencing homelessness. Houston has made great strides in its effort to combat homelessness through its teamwork approach with city leaders, direct service non-profit organizations, and landlords. Their "housing first" approach moves those experiencing homelessness into apartments instead of shelters. We'll talk with Houston leaders in this fight to discuss the successes and current challenges today.
First, a new world-premiere opera titled Another City from Houston Grand Opera is shining a light on the issue of homelessness. Librettist, Stephanie Fleishmann, and composer, Jeremy Howard Beck, share details of the production, which intersects stories of homeless Houstonians and those working to help them. They wanted to create a space for people to see and hear differently.
The world-premiere of Another City will be at Ecclesia Houston March 9-10, 2023, at 7:30 p.m., and March 11, 2023 at 2:00 p.m. For more information, visit HGO.org.
Then, we speak with local leaders who are leading the efforts to combat the issue of homelessness in the city of Houston and working towards overcoming the issues they're still facing.
Joining the conversation is Sara Martinez of Coalition for the Homeless Houston and Harris County, she explains what Houston is doing right compared to other cities and the challenges posed by rising rent and access to affordable housing. Martinez also explains how people can help by contributing their time, talking to elected officials, volunteering, and fully understand the real cause of homelessness.
Also, we are joined by Dr. David Buck, the founder of Healthcare for the Homeless Houston, who explains his work in improving health and health care to underrepresented communities. He also shares strategies to be adopted by the health care system to better treat the homeless, including, challenging funders at all levels, creating reform from within, and providing care based on values instead of problems.
Plus, we hear from Joe Benson who shares his story from experiencing homelessness to becoming a Clinical Community Health Worker for Healthcare for the Homeless.
Guests:
Sara Martinez
Joe Benson
Experienced Homelessness
Clinical Community Health Worker, Healthcare for the Homeless
Serves on Governance Board, Healthcare for the Homeless Council
Active Member, National Healthcare for the Homeless National Consumer Advisory Board
Town Square with Ernie Manouse is a gathering space for the community to come together and discuss the day's most important and pressing issues.
We also offer a free podcast here, on iTunes, and other app