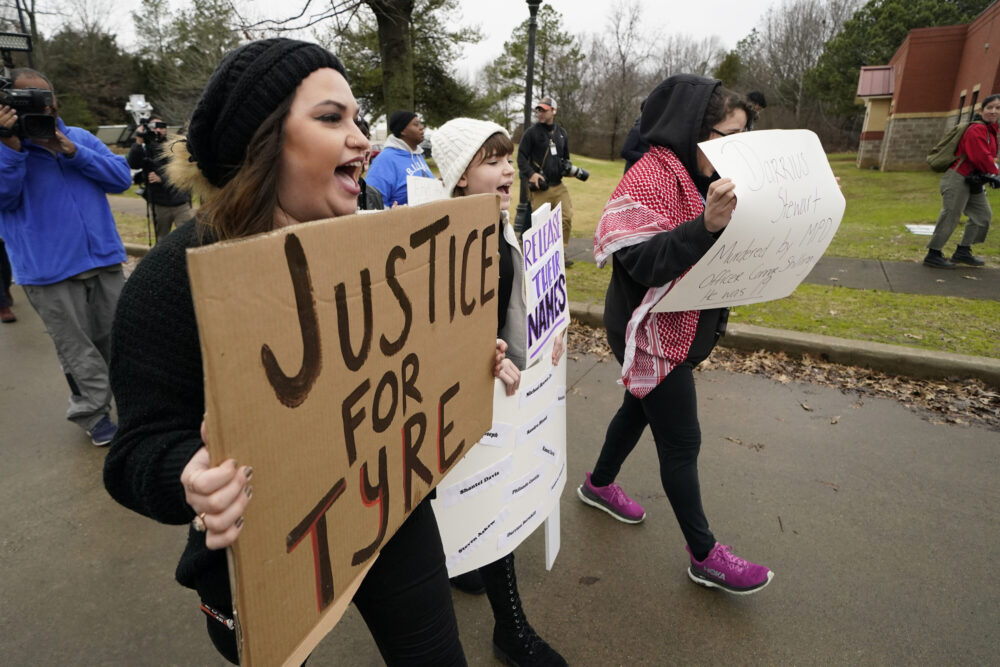 Town Square with Ernie Manouse airs at 3 p.m. CT. Tune in on 88.7FM, listen online or subscribe to the podcast. Join the discussion at 888-486-9677, questions@townsquaretalk.org or @townsquaretalk.
On January 7, 2023, 29-year-old Tyre Nichols was stopped by Memphis Police Officers due to a claim of reckless driving. He was later taken to the hospital in critical condition and pronounced dead on January 10, 2023.
Footage of the traffic stop was released allowing the public to witness the horrific events that transpired that evening. The footage shows Nichols being beaten, tased, and pepper-sprayed by the officers without an attempt to render aid.
We discuss reactions from across the nation, including protests taking place, why we're experiencing an increase in police violence, and what change needs to happen to prevent this in the future.
With us to answer legal questions regarding aspects of the investigation and the charges against the officers, is law professor Njeri Mathis Rutledge.
We talk with psychologist Dr. Apryl Alexander, who shares her thoughts on how we can process seeing the horrific content of the footage and having difficult conversations that need to happen to enact change.
Plus, Sergeant Brandon Love, President of Afro-American Police Officers League, shares his thoughts on the incident from a law enforcement perspective.
Guests:
Professor of Law, South Texas College of Law Houston
Metrolina Distinguished Scholar of Health & Public Policy
Associate Professor, Department of Public Health Sciences, UNC Charlotte
Town Square with Ernie Manouse is a gathering space for the community to come together and discuss the day's most important and pressing issues.
We also offer a free podcast here, on iTunes, and other apps