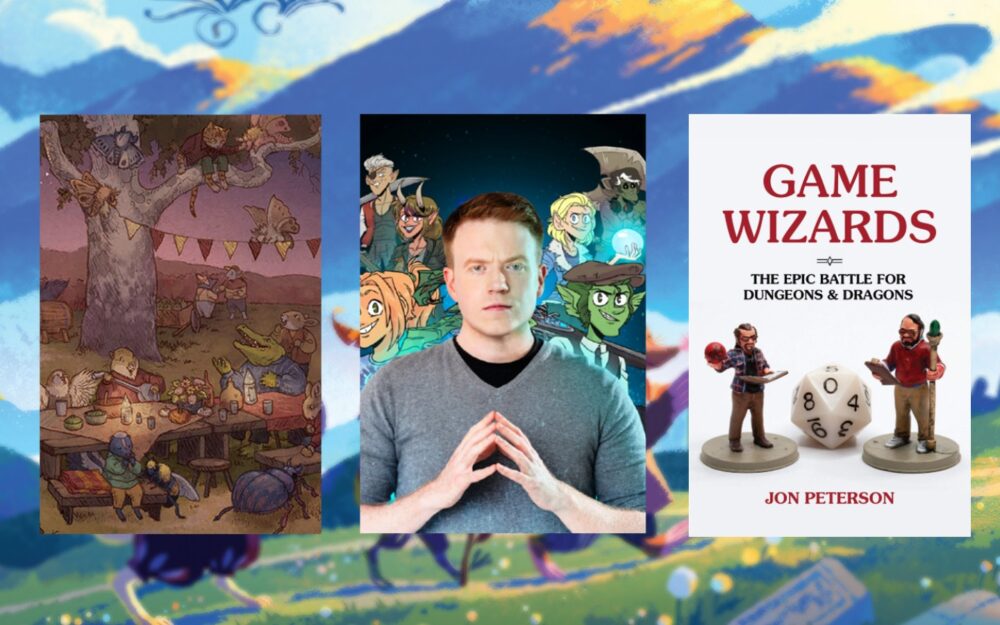 Town Square with Ernie Manouse airs at 3 p.m. CT. Tune in on 88.7FM, listen online or subscribe to the podcast. Join the discussion at 888-486-9677, questions@townsquaretalk.org or @townsquaretalk.
Tabletop games like Dungeons and Dragons were perceived as a threat to society. How did games played with a stack of papers and dice reach the highest peaks of pop culture status?
Brennan Lee Mulligan, renowned game master of Dimension 20, joins us to share the behind-the-scenes of the hit streaming show and answers your gameplay questions. He has led multiple campaigns for the show, including concept and character design, creation, and hosting, often with improvised dialogue and storylines, depending on the other performer's actions.
Then, Jon Peterson, the author of Game Wizards: The Epic Battle for Dungeons & Dragons, guides us through the invention and rise of one of the most successful of the modern era. How did Gary Gygax and Dave Arneson create one of the most successful products in game history, only to find themselves at a loss during the height of their fame and fortune?
And Jay Dragon, creator of the award-winning game Wanderhome, shares how the pandemic changed the concept of role playings games from horror and competition to healing trauma with collaboration as the goal. Crowd-sourcing campaigns are the go-to for independent game companies that produce tabletop games like Yazeba's Bed & Breakfast, which can face many hurdles as game lovers become game makers.
Guests:
A trailer for Dimension 20's fifth season can be seen below, which takes Candyland-type elements with Game of Throne-level stakes.
This episode of Town Square is guest-hosted by Brenda Valdivia, in for Ernie Manouse.
Town Square with Ernie Manouse is a gathering space for the community to come together and discuss the day's most important and pressing issues.
Audio from today's show will be available after 5 p.m. CT. We also offer a free podcast here, on iTunes, and other apps.