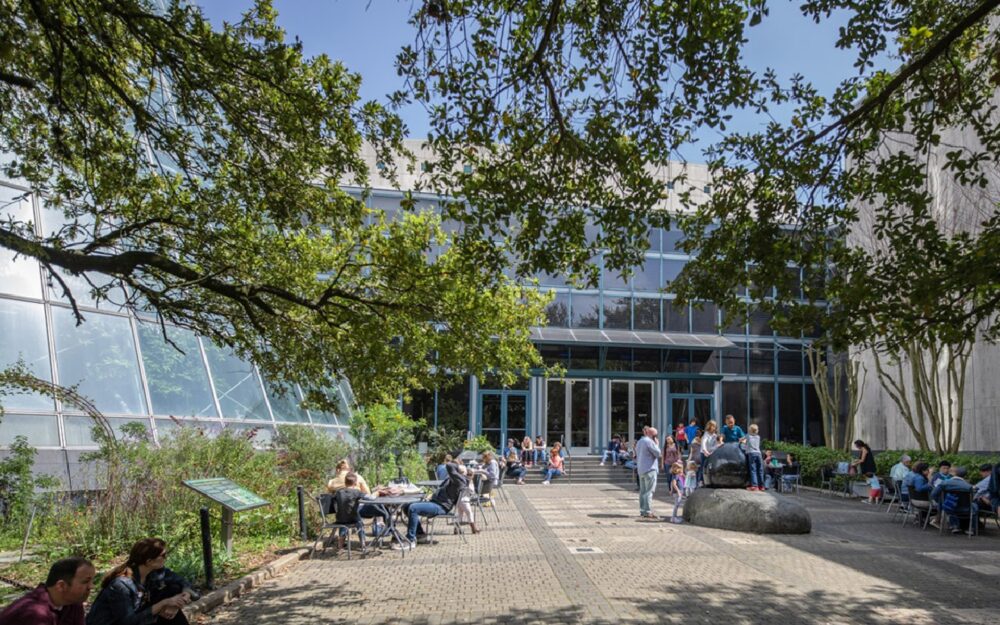 Town Square with Ernie Manouse airs at 3 p.m. CT. Tune in on 88.7FM, listen online or subscribe to the podcast. Join the discussion at 888-486-9677, questions@townsquaretalk.org or @townsquaretalk.
Museums hold a special place in our lives and cities. They take history, science, and art concepts and bring them to life. They incite awe at the larger-than-life Triceratops skeleton, peer inside our cardiovascular system, or reflect on the brightest and darkest moments in history.
We take a look at how museums work to impact our lives as they grow to adapt to visitor expectations, not just on what artifacts are displayed, but how the museums obtain them.
First, we discuss how visitors can take advantage of the close-knit museums in midtown Houston with Houston Museum District, including free visitation days and discovering new museum spaces.
Then, we speak with the curator of the new John P. McGovern Hall of The Americas at the Houston Museum of Natural Science on how ancient artifacts of indigenous peoples are respectfully obtained and stored by the museum. We also reflect on the remarkable moments discovery plays in museum visits.
Guests
President & Chief Executive Officer of The Health Museum
Board Member of the Houston Museum District Association
Curator of Anthropology, the Houston Museum of Natural Science
This episode of Town Square is guest-hosted by Brenda Valdivia, in for Ernie Manouse.
Town Square with Ernie Manouse is a gathering space for the community to come together and discuss the day's most important and pressing issues.
Audio from today's show will be available after 5 p.m. CT. We also offer a free podcast here, on iTunes, and other apps.