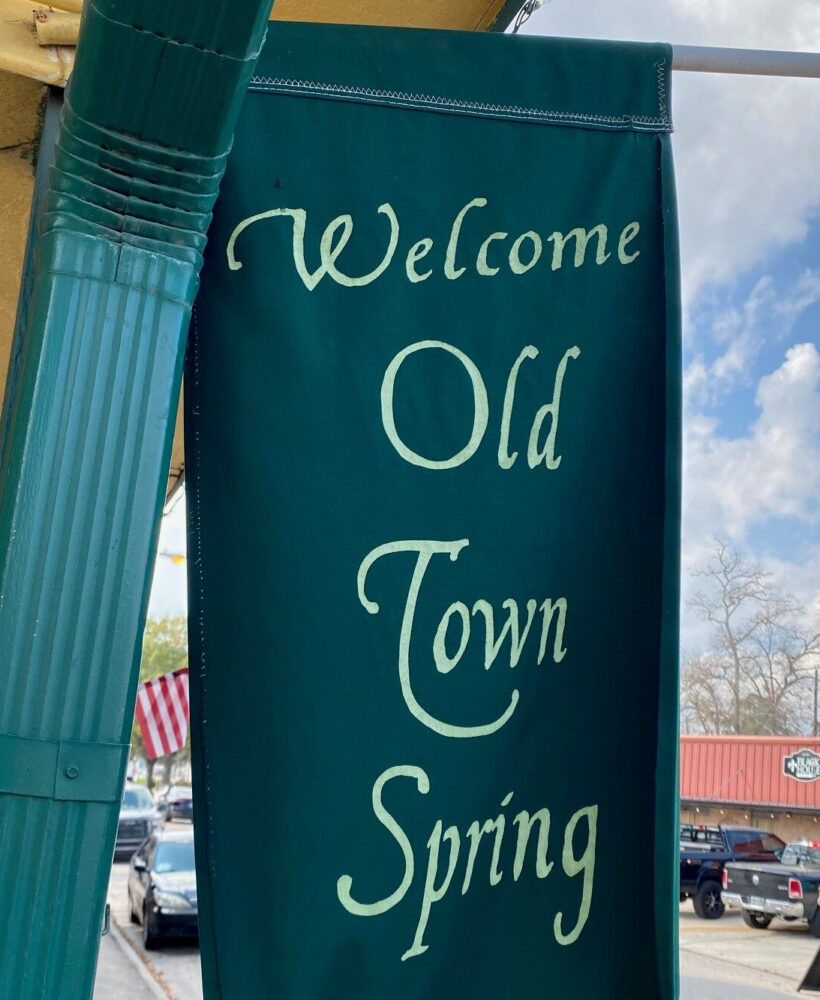 Town Square with Ernie Manouse airs at 3 p.m. CT. Tune in on 88.7FM, listen online or subscribe to the podcast. Join the discussion at 888-486-9677, questions@townsquaretalk.org or @townsquaretalk.
We're live on-location at Lynn's Table in Old Town Spring discussing the many different shopping, dining, and entertainment opportunities to celebrate the magic of the holidays and support local small businesses.
99.7% of businesses in the United States are small businesses, so the economic impact of these businesses is profound. The district director of the Small Business Administration in Houston spoke with us about the importance of supporting these businesses and how it helps spur the economic growth of our local community.
We also learned about the history of Old Town Spring, dating back to the mid-1800s. Starting as a farming community, Old Town Spring later became a booming railroad town, before it turned into the tourist and shopping destination it is today. Be sure to visit the Spring Historical Museum for more history on Old Town Spring.
Then, we hear about the wide variety of shops found in the town featuring everything from antiques, apparel and accessories, home décor, hats, specialty boutiques, and treats from different countries, such as Germany, The Netherlands, and Britain. It's perfect for finding unique gifts for your family and friends. Plus, when you're ready to take a break from shopping, there are a variety of great restaurant options in town.
Our host for the day, Lynn's Table, also shared with us the amazing food and desserts you can enjoy there, including homemade fudge.
We even enjoy a visit from Santa and Ms. Claus of Old Town Spring who share how they're spreading holiday cheer to children of all ages this Christmas.
Find Santa at the Santa Express House in Old Town Spring. He's there Saturdays from 10 a.m. to 6 p.m., Sundays from 12 p.m. to 5 p.m., weekdays December 19 – 23, 2022, from 12 p.m. to 5 p.m., and Christmas Eve from 10 a.m. to 6 p.m.
Upcoming events at Old Town Spring:
Late Night Sip & Shop
December 15, 2022
4 p.m. to 8 p.m.
Stores will have specialty flavored refreshments for shoppers
Ugly Sweater Sip & Shop
Saturday, December 17, 2022
11 a.m. to 6 p.m.
Stores will have specialty refreshments for shoppers
For more information on Old Town Spring, visit the Spring Preservation League's website here. Be sure to also download the Old Town Spring app.
Guests:
District Director, Small Business Administration Houston
President, Spring Historical and Genealogical Society
Town Square with Ernie Manouse is a gathering space for the community to come together and discuss the day's most important and pressing issues.
We also offer a free podcast here, on iTunes, and other apps