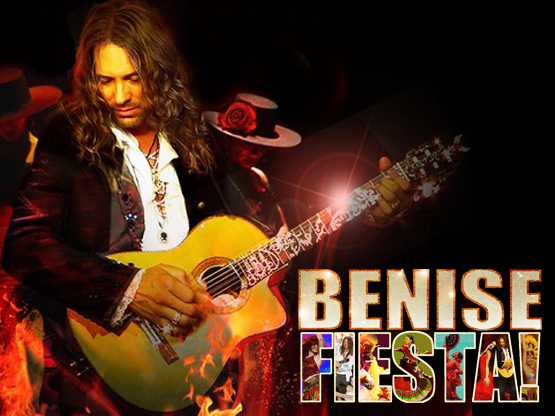 Town Square with Ernie Manouse airs at 3 p.m. CT. Tune in on 88.7FM, listen online or subscribe to the podcast. Join the discussion at 888-486-9677, questions@townsquaretalk.org or @townsquaretalk.
For the first half hour, we speak with well-known Spanish guitarist, Benise, who's known for creating a one-of-a-kind musical experience. He shares details of his musical career, his musical inspirations, and his new PBS special Benise: Fiesta, featuring a fiery combination of Spanish guitar, dance, and classic rock.
Benise: Fiesta airs Friday, December 9, 2022 at 8pm CT on PBS, Houston Public Media TV 8.
Then, we discuss ways to stay safe when holiday shopping online and in-person. Given how stressful and time-consuming holiday shopping can be, it can be very easy to get distracted and lower your guard to potential danger and scammers.
We talk with two guests who offer their insight on keeping your guard up during in-person and online shopping this holiday season, the warning signs to be on the lookout for, and precautions that can minimize the risk of danger.
Guests:
Emmy Award-winning Spanish Guitarist
Carolina Petriciolet
Director of Media Relations and Public Affairs, Houston Better Business Bureau
Houston Police Department, Office of Community Affairs
Town Square with Ernie Manouse is a gathering space for the community to come together and discuss the day's most important and pressing issues.
We also offer a free podcast here, on iTunes, and other apps