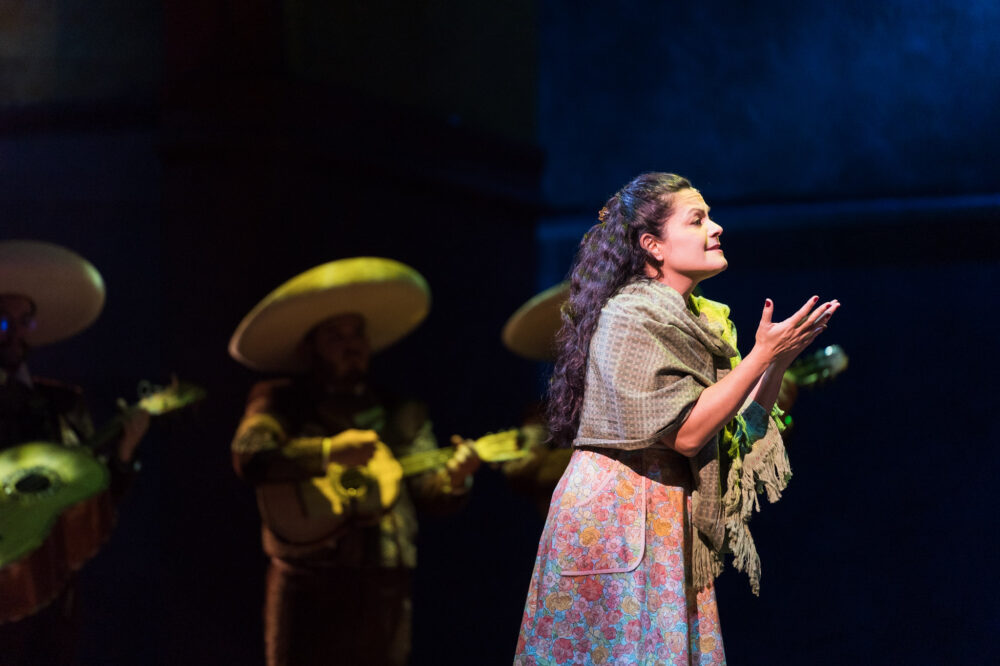 Town Square with Ernie Manouse airs at 3 p.m. CT. Tune in on 88.7FM, listen online or subscribe to the podcast. Join the discussion at 888-486-9677, questions@townsquaretalk.org or @townsquaretalk.
International opera singer Cecilia Duarte stars in the Houston Grand Opera production of El Milagro del Recuerdo, a mariachi-inspired opera celebration of family and tradition set during the holidays.
Duarte joins us to discuss her role as Renata in the female-directed production, as well as, her thoughts on the evolution of women's role in opera through the years.
El Milagro del Recuerdo plays December 8 – 18, 2022, at the Wortham Theater Center. For more information and to purchase tickets, visit HoustonGrandOpera.org.
Despite many women being the greatest superstars in opera, the industry has been dominated by men for centuries. We talk with the director of community & learning for Houston Grand Opera and a professor of music history and opera literature about the history of women's roles in opera, the progress that been made and still needs to be made. Plus, the initiatives and programs Houston Grand Opera has implemented to create more diversity and representation in the opera industry.
Guests:
International Opera Singer (Mezzo-Soprano)
Stars as Renata in Houston Grand Opera's El Milagro del Recuerdo
Director of Community & Learning, Houston Grand Opera
Professor of Music History and Opera Literature, University of Houston Moores School of Music
Town Square with Ernie Manouse is a gathering space for the community to come together and discuss the day's most important and pressing issues.
We also offer a free podcast here, on iTunes, and other apps