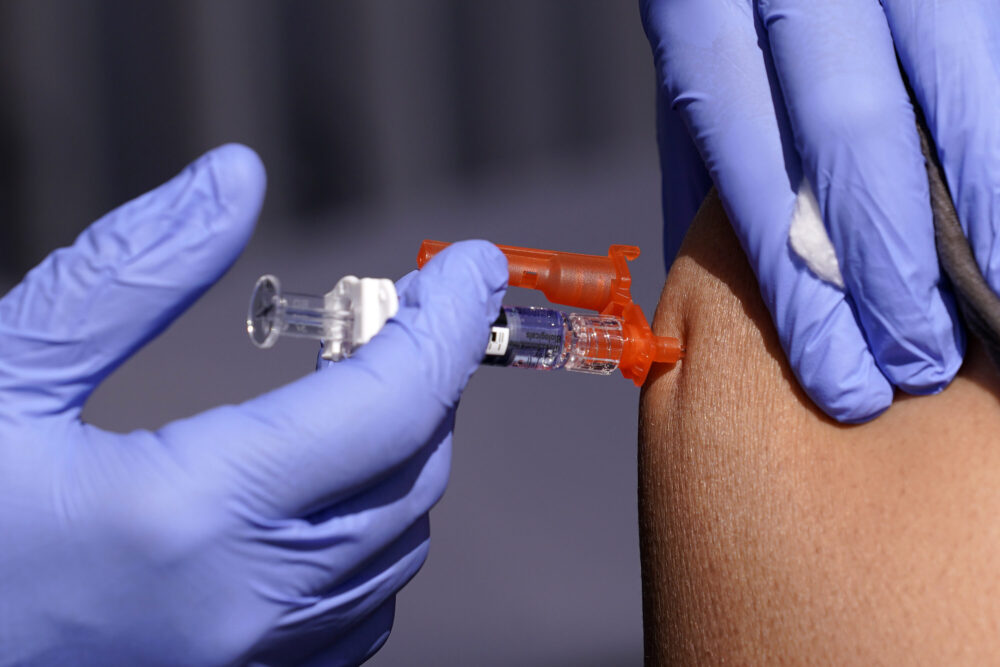 Town Square with Ernie Manouse airs at 3 p.m. CT. Tune in on 88.7FM, listen online or subscribe to the podcast. Join the discussion at 888-486-9677, questions@townsquaretalk.org or @townsquaretalk.
Protests have erupted in China with many calling for an end to lockdowns following a surge of COVID cases despite the country's strict zero-COVID policy.
Due to the rare nature of public protests in China, we talk with an expert over what has led to these protests and determine what we can expect from them. Plus, he shares his thoughts on what the future of COVID is here in the U.S.
With the rising number of cases and hospitalizations from COVID-19, the flu, and RSV (Respiratory Syncytial Virus) in the U.S., many have labelled this collision of illnesses the "Triple-demic."
Due to the amount of sickness experienced during the winter months, we talk with an infectious disease expert who explains the levels of illness we're experiencing now and shares with us how we can stay safe during the holiday season.
Guests:
Chair & President, ACCESS Health International
Former Medical School & School of Public Health Professor at Harvard
Founder, Harvard University's Cancer & HIV / AIDS Research Departments
Author, My Lifelong Fight Against Disease: From Polio and AIDS to COVID-19 and A Family Guide to Long COVID
Infectious Disease Doctor at U-T-M-B Health
and Specialist in Emerging Infectious Diseases
Town Square with Ernie Manouse is a gathering space for the community to come together and discuss the day's most important and pressing issues.
We also offer a free podcast here, on iTunes, and other apps