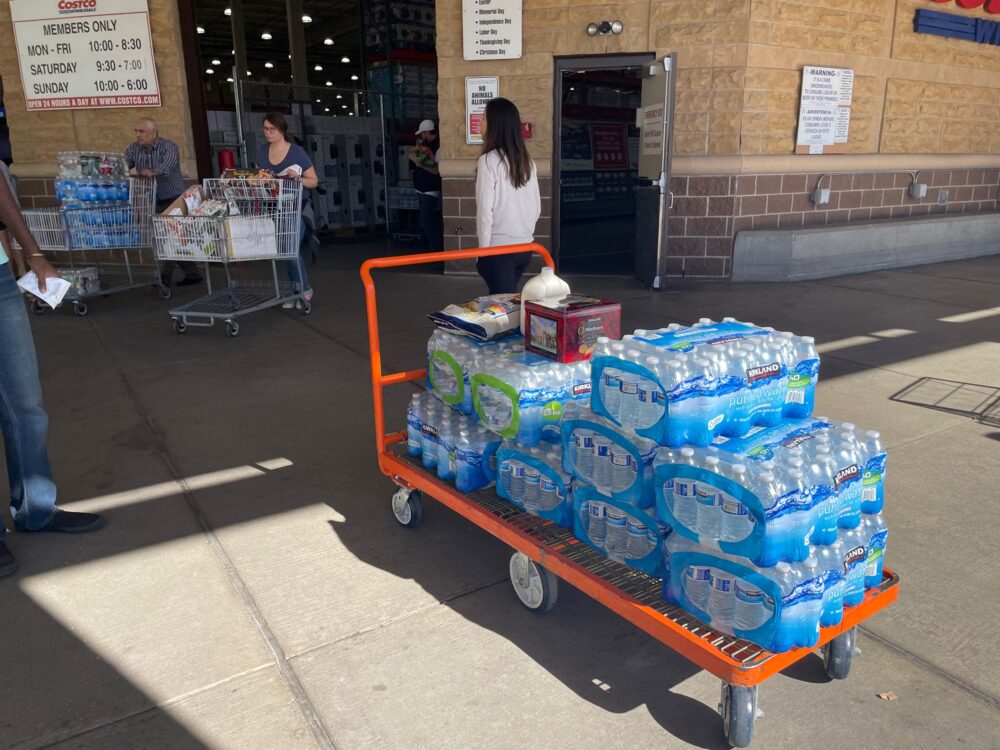 Town Square with Ernie Manouse airs at 3 p.m. CT. Tune in on 88.7FM, listen online or subscribe to the podcast. Join the discussion at 888-486-9677, questions@townsquaretalk.org or @townsquaretalk.
Late Sunday evening, Houstonians were alerted that a boil water notice was effect. This occurred after the East Water Purification Plant experienced a power outage earlier that day and the water pressure dropped below 20 PSI, which is the regulatory emergency level set by the Texas Commission on Environmental Quality (TCEQ).
Those who receive water from the city of Houston are advised to boil their water for two minutes and let it cool before it's safe for consumption. This is for water used in food preparation, drinking, bathing and brushing teeth. It is also advised to not use the chilled water lines in refrigerators or ice from an automatic ice machine.
It is unknown when the issue will be remedied. For more information, call 311 or 713-837-0311.
Our panel of experts answer listener questions on how water systems work, the issues this incident brings up, and what Houston residents can do to ensure their health and safety.
To follow live updates, click here for the latest updates from Houston Public Media.
For the Houston Heath Department's FAQ on Boil Water Notices, click here.
Guests:
Houston Public Media Reporter
George R. Brown Professor of Civil and Environmental Engineering
Director of the NEWT Center at Rice University
Water Microbiologist, UT Health Houston School of Public Health
Town Square with Ernie Manouse is a gathering space for the community to come together and discuss the day's most important and pressing issues.
We also offer a free podcast here, on iTunes, and other apps