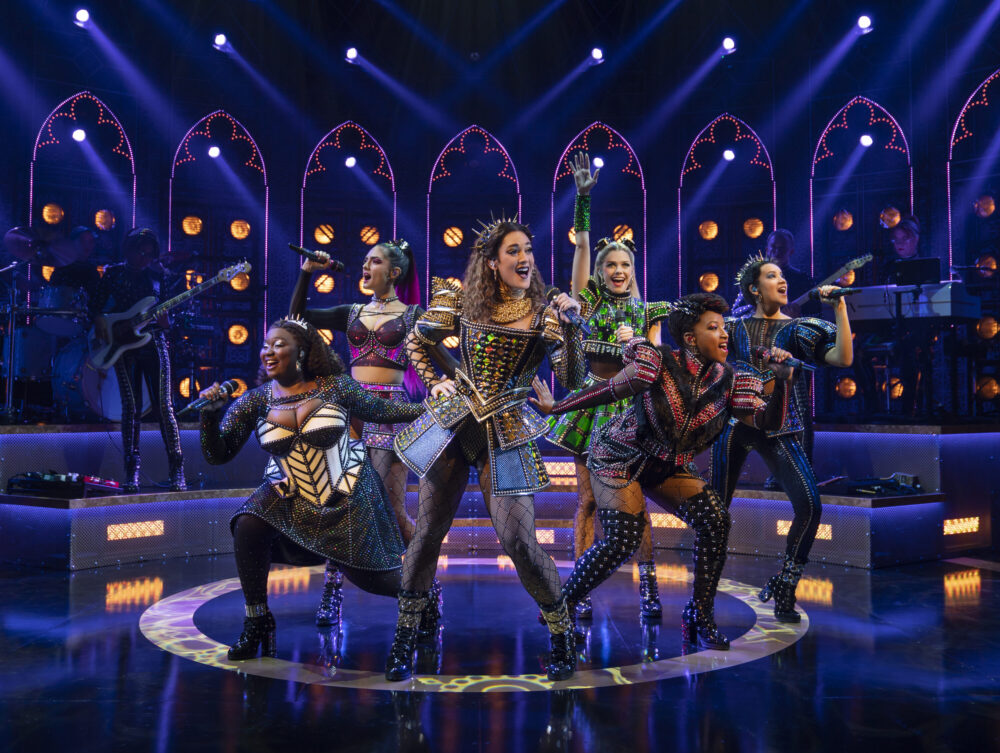 Town Square with Ernie Manouse airs at 3 p.m. CT. Tune in on 88.7FM, listen online or subscribe to the podcast. Join the discussion at 888-486-9677, questions@townsquaretalk.org or @townsquaretalk.
Many of the most beloved musicals take inspiration from history such as Hamilton, Evita, 1776, Newsies, and more recently, SIX. We talk with the actress playing Katherine Howard in the North American "Boleyn" tour of SIX, which tells the story of the ex-wives of Henry VIII presented as a modern pop concert. She'll discuss her role in this production and where she found inspiration for playing a real-life queen.
SIX is currently playing at the Hobby Center in Houston until November 20, 2022. For tickets and more information, click here.
Sharing history in a new, entertaining and modern way can bring audiences to understand the past, but what is lost in these interpretations? How important is historical accuracy?
Our panel of experts, including a professor of history and a theater expert, discuss their feelings on how history is translated on stage and on screen. We break down the truth behind shows such as 1776, Assassins, Hamilton and The Crown, and discuss if these retellings are good, or bad, for history. Plus, in the case of The Crown, how important is a "true depiction" if the people and the subject matter are current?
Guests:
Actress, Plays Katherine Howard in SIX the Musical
Professor of History, The New School for Social Research
Co-Executive Editor, Public Seminar
Creator, the History Podcast, Why Now?
Editor and Contributor, Historians on Hamilton: How a Blockbuster Musical is Restaging America's Past
Former Managing Editor, Playbill
Editor-In-Chief, Encore Monthly
Helen Mann, MBE
Former British Vice Consul, British Consulate General in Houston
Former Panelist, Manor of Speaking
Town Square with Ernie Manouse is a gathering space for the community to come together and discuss the day's most important and pressing issues.
We also offer a free podcast here, on iTunes, and other apps