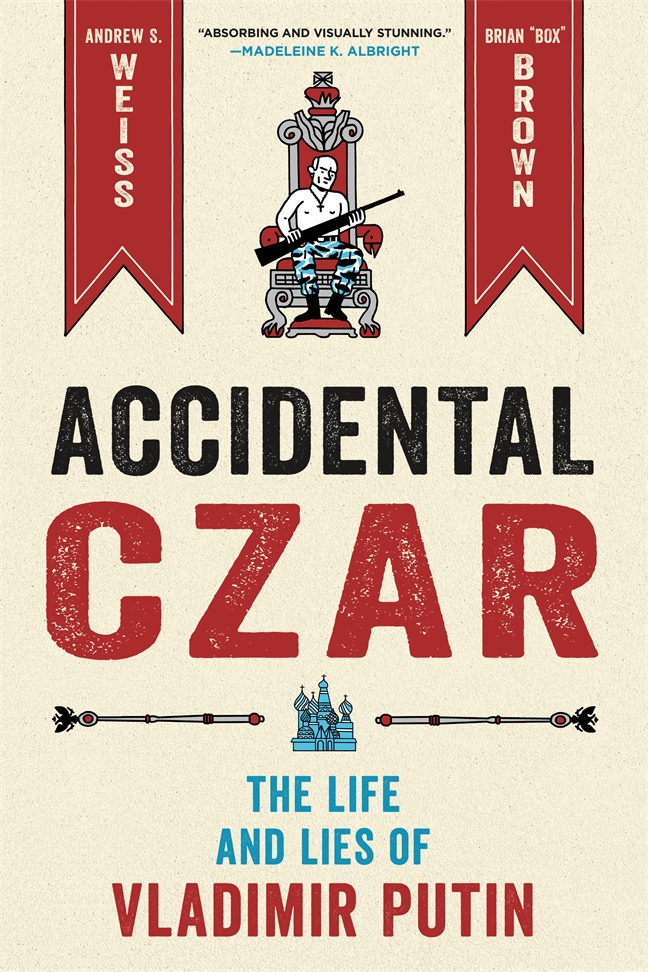 Town Square with Ernie Manouse airs at 3 p.m. CT. Tune in on 88.7FM, listen online or subscribe to the podcast. Join the discussion at 888-486-9677, questions@townsquaretalk.org or @townsquaretalk.
November 11 is Veterans Day in the United States, a national holiday to recognize and honor those who have served in our country's armed forces and fought for our freedom.
We talk with the Director of Grand Valley State University's Veterans History Project to discuss the history of U.S. veterans and how they've been viewed throughout different wars over the past century.
To access the interviews of GVSU's Veterans History Project, click here. To watch the interviews on their YouTube channel, click here.
We then shift topics and talk with author Andrew Weiss on his graphic novel Accidental Czar: The Life and Lies of Vladimir Putin, which chronicles the life of Russian President Vladimir Putin and how he created the persona of a strongman and political mastermind.
Weiss utilizes a graphic novel style to not only engage with readers more but also to satirize and shatter the cartoonish façade that Putin has created for himself and expose the man underneath.
Accidental Czar: The Life and Lies of Vladimir Putin is available now wherever books are sold.
Guests:
Professor of History, Grand Valley State University
Director, GVSU Veterans History Project
Author, Accidental Czar: The Life & Lies of Vladimir Putin
James Family Chair and Vice President for Studies,
Carnegie Endowment for International Peace
Town Square with Ernie Manouse is a gathering space for the community to come together and discuss the day's most important and pressing issues.
We also offer a free podcast here, on iTunes, and other apps